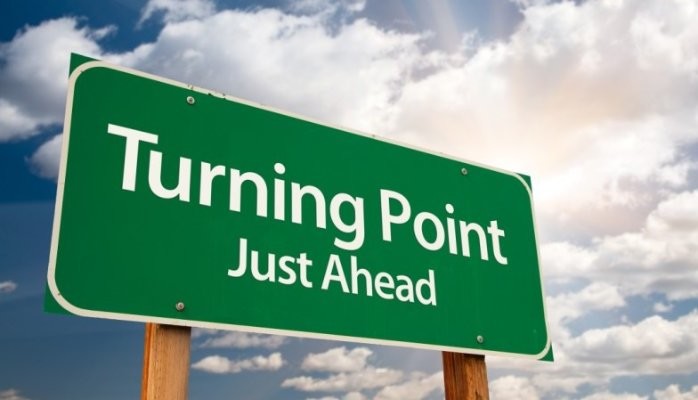 The Year That Was 2020
February 01, 2021 | by Raheem Amer
Industry, Self Storage, Trends, Year In Review
2020 was a tough year, there is no denying it. Many people and industries have suffered beyond measure. We have missed, and in some cases lost, our loved ones. But it is also fair to say that it hasn't been all bad. Neighbors helped each other, vaccines were developed in record time, and the spirit of entrepreneurialism took hold. I've spent a great deal of time reflecting on how the last 12 months have unfolded.
Regardless of 2021's auspicious start, I anticipate this year will mark a turning point. People will soon shed their yoga pants and head back into the office, though perhaps spending less time there. School children and college students will eagerly head back to campuses for live instruction. I imagine they will experience hybrid courses, integrating distant and in-person learning. Young adults will once again leave their parent's homes to rent apartments, returning to urban life, where social life is a tad more exciting than in the burbs. People will return to shopping malls, restaurants, bars, and even movie theatres; in time, and perhaps wearing masks all the while.
At Devon, we began 2020 with a sense of excitement, the Executive Team and I were looking forward to getting out to visit sites and meet our managers, customers, and capital partners. We had a plan and a vision for how all the pieces were to come together so we could achieve our aggressive 2020 goals. January and February were record months for us…then March came along, and the economy came to a screeching halt. However, I feel I must again stress how successfully and quickly we were able to pivot as a company. The importance of this cannot be downplayed because it helped to provide everyone a sense of security and continuity that is so important in times of crisis.
We can now look back on the year that was and continue to be proud of our frontline management team. They found a way to live our Core Values in a more focused way than ever before. Our decision to do more, not less worked to benefit all of us.
We kept in constant contact with our customers thru phone calls while embracing online collaboration technologies.
When other companies were laying off talent, at Devon we hired this talent and invested in remote training and events to develop them and all our existing managers. We gave them new skills in this changing world.
We worked closely to uncover new opportunities like "Contactless" rentals and Chatbot options, so our customers could rent and ask questions at any time of the day or night.
We invested heavily in social media and helping improve our customers lives.
We said yes when others said no to creating opportunity, learning more, and finding growth by simply asking what more and what else can we do to help our customers through this pandemic?
Again, not easy, but essential. All these efforts combined have led us to the strongest close of year in our history along with a robust new store opening pipeline for 2021. Here are some of the many Devon accomplishments in 2020:
Our same store occupancy increased Year-Over-Year by +5.1%.
Our Year-Over-Year Revenue increased by +6.4%.
Our Year-Over-Year Expenses decreased by -9%.
Our Year-Over-Year Net Operating Income (NOI) increased by over +13.3%.
Our Year-Over-Year Accounts Receivables decreased by -1.9% (even with Covid19).
Our percentage of Auto Pay customers increased by +14.5%.
Devon added six stores to our portfolio in 2020 with four more under construction and expected to open soon.
We anticipate adding 8-9 Opportunity Zone projects as part of our venture with Inland Property Company.
But we're not resting on these numbers. We're pouring more gas in the tank. We are driving business forward to uncover and create more ways to add value and build recurring revenue streams our capital partners can rely on now and in the future. This isn't over. There's more for us to do to help business stay in business and keep people socially connected.
At the same time, I maintain my cynicism that "this time is different" or that 2020 represents the permanent start of a "new normal." That is not to say that certain trends I have written about previously (i.e., automation, AI, domestic migration) were not accelerated by COVID and won't persist, and that our divided electorate will continue to present substantial challenges going forward.
If history is instructive, and it so often is, the economy will bounce back sharply towards the end of this year and into 2022. There certainly are eerie parallels between 1920 and 2020. Warren Harding, who won the presidency in 1920, following World War I and the Spanish Flu pandemic, campaigned on a platform that seems all too familiar, that "America's present need is not heroics, but healing; not nostrums, but normalcy; not revolution, but restoration."
We have concluded a unique and very challenging year, for all of us, no matter where we live. As citizens of this world, once again, we have realized we are all dependent on each other. A local event that begins on one side of the globe, can and did rapidly expand to impact the entire planet. On the bright side, the global drive to cure the pandemic has been nothing less than impressive. Today, a year away from the outbreak, we are beginning to see the light at the end of the tunnel.
Through all the hardship and challenges of 2020, Devon has continued to succeed in our mission to provide quality storage options for our customers, build value for our capital partners, and build/develop our management team for our future growth. I'm grateful to be a part of a company filled with so many talented, resilient, and determined women and men.
The time is now to plan for what's next and continue to build your storage business better. Whenever you're ready, come join the Devon family. Our 3rd party management team is standing by with a blueprint for storage success. We have proved it year-over-year. Storage has never been more relevant, and results driven. Don't wait until the next year — If you are looking to grow your self storage business…time is now. Reach out to us by calling 1-888-55-DEVON or email us at info@devonselfstorage.com.
More From Devon Self Storage