Storage Tips
Whether you need a refresher on self storage, or you're renting for the first time, you may be wondering how to organize a storage unit. The trick to keeping your storage unit organized is to pack efficiently and ensure you can easily navigate to the items you need.
As experts in self storage, Devon Self Storage has several tips to help you properly pack your storage unit and keep it organized for the long term. Explore our helpful tips and prepare to organize your new storage unit today!
Be Mindful of Restricted Items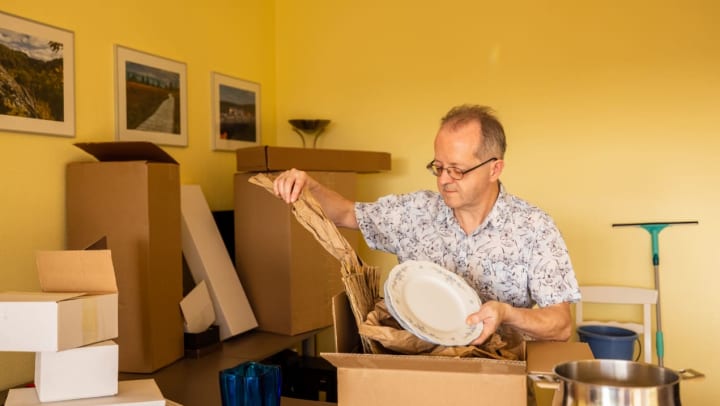 Before you start moving everything into your new storage unit, make sure that everything you want to store can be stored. By law, you're not allowed to live in your unit, but you're also not allowed to store:
Gasoline or other flammable liquids materials
Fireworks
Ammunition or firearms
Living things like plants or animals
Perishable food items
Money or expensive jewelry
Our list isn't exhaustive so be sure to check with your state laws or contact your local Devon Self Storage facility for more information. If you plan to store items with an engine like lawnmowers or leaf blowers, be sure to empty the oil and gasoline before putting them into storage.
Should I invest in climate control?
You've found the right unit size, but do you also need climate control for the items you plan to store? Climate control is a valuable feature for temperature-sensitive items, minimizing their chances of warping, melting, or cracking due to fluctuating temperatures. As a general rule of thumb, if you plan to store any of the following items, it might be useful to invest in a climate controlled unit for:
Wooden or leather furniture
Vinyl records
Electronics
Paper documents
How should I pack my storage unit?
When it comes to packing your storage units there are a few things you should consider. First, how often do you plan to visit your storage unit? If you plan to make frequent visits, you should keep items you use most toward the front of your unit for easier access and make a center aisle.
If you don't plan to visit your unit often, pack your unit how you best think your items will fit. Remember to leave space between your items and the wall of your storage unit to allow proper circulation.
No matter how frequently you think you'll visit your storage unit, be sure that you place boxes on pallets or skids to maintain airflow as well.
Properly Store Your Items for Longevity
You've set your storage unit up for maximum convenience, now it's time to properly pack your items for long-term storage. These tips will not only ensure your items are well maintained while they're in storage it will also help you maximize your storage unit:
Remove furniture legs, and store tabletops sideways
Prevent old photographs from curling by placing them between pieces of cardboard and taping them together
Store shovels, hoses, rakes, and other outdoor supplies in trash cans or other containers
Cover mattresses and store flat
For items with wooden surfaces, treat and cover them before placing them in storage
Make sure your unit has effective locks–ask your site manager for recommendations
Store large pieces of furniture on their side to preserve space
Keep metal items from rusting by wiping surfaces with a rag coated in machine oil
Use our Storage Tips to Organize Your New Storage Unit Today
By keeping your unit organized with our helpful tips, you can start creating more space in your home or business. Still need a storage unit? Rent or reserve your unit at a Devon Self Storage location near you today and get organizing!