Student Storage
From moving back home for the summer to transferring to a new dorm room or apartment, your living situation constantly shifts in college. When you need additional space during those shifts, choose student storage from Devon Self Storage. Our affordable storage unit sizes, features, and month-to-month leases are designed to help students create the space they need, when they need it.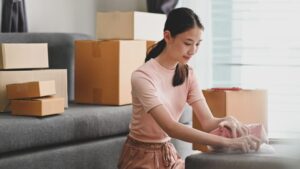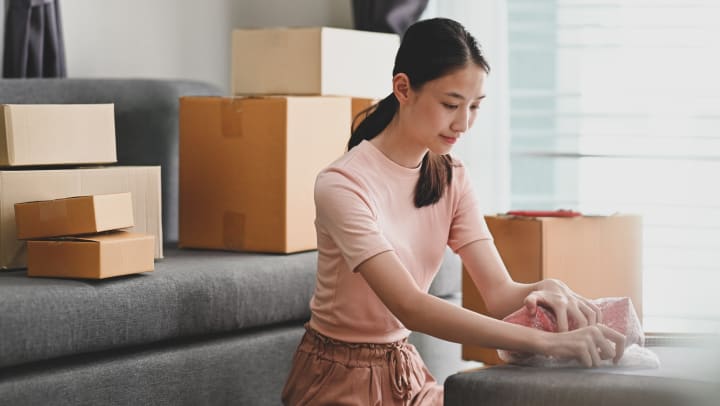 If your dorm closet feels cramped, or you're not looking forward to taking all your furniture back home for the summer, rent a student self storage unit with our team. We have conveniently located storage facilities throughout the United States in California, Florida, Georgia, and more. Find a student storage unit near you today.
Student Storage Features
In addition to a wide variety of storage unit sizes and affordable month-month leases, our storage professionals at Devon Self Storage go the extra mile to make your student storage experience easier.
Worried about summer heat and humidity storing your wooden furniture? Store it in a handy climate-controlled unit. Moving in bulky or heavy items? Many of our facilities have free dollies and carts available to use. Enjoy these other convenient storage features when you rent student storage with Devon Self Storage:
24-hour digital video recording
Convenient access hours
Fully fenced perimeters
Clean, well-lit grounds
Electronic gated entrances
And more
Features and amenities vary by facility, so contact your local Devon Self Storage team to learn how we can help you make student storage easier!
What student storage unit size do I need?
You have a few factors to determine when choosing a storage unit size: how many items you plan to store, what kind of items you plan to store, and how long you plan to store them. Understanding these three factors can help you select the best unit size. Devon Self Storage offers a variety of convenient unit sizes, such as:
5' x 5′ storage unit—about the size of a small walk-in closet; perfect for creating more wardrobe space
5' x 10' storage unit—the size of a small shed or large walk-in closet; best-suited for storing small furniture, sports gear, and workout equipment
10' x 10' storage unit—similar to the size of a one-car garage; can hold the contents of a studio apartment, one-bedroom apartment, or dorm suite
10' x 15' storage unit—the size of a large bedroom; ideal for storing the belongings of a two-bedroom college apartment or rental house
10' x 20' storage unit—the size of a small garage; tailored to fit the contents of a three- or four-bedroom rental house
10' x 30' storage unit—the size of a large garage; perfect for storing everything in your four- or five-bedroom rental house, chapter house, or small lodge
If you need more help selecting the student storage unit that fits your needs, dive into our unit size guide, or reach out to a Devon Self Storage facility near you. We'd love to share our insight!
How can I use my student storage unit?
With Devon Self Storage, you can use your student storage unit to create the space you need. Free up room in your dorm closet by storing seasonal clothing with us, keep your furniture close to campus while you're home for the summer. You can even store textbooks, musical instruments, and other college supplies and belongings!
While our student units provide flexible storage solutions, we have a few guidelines for things you cannot store, including:
Live animals and plants
Stolen property
Perishable food items
Flammable materials
Money or expensive jewelry
Additionally, as much as you may enjoy your self storage unit, you are not allowed to live in it. To learn more about our self storage guidelines and regulations, contact Devon Self Storage.
Rent Your College Student Storage Solution Today
One of the greatest lessons you can learn as a college student is how to use self storage. The sooner you learn how to create more space in your dorm or apartment, the sooner you can enjoy your living space. Find a Devon Self Storage facility near you and rent your student self storage unit today!