Meet Our Team at Devon Self Storage
At Devon Self Storage, we are able to provide top-notch service and expertise thanks to our team of talented and knowledgeable individuals. Each member of our corporate team is integral to the success of Devon Self Storage and is an expert in their own right. 
Kenneth E. Nitzberg, Chairman & CEO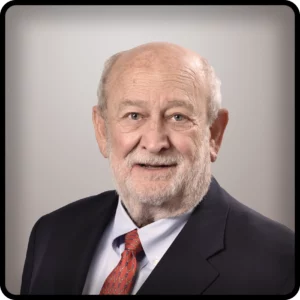 At the helm of our organization is our chairman, co-founder, and chief executive officer Kenneth E. Nitzberg. After receiving his Bachelor of Science degree in Agricultural Business Management from the University of California at Davis in 1968, Nitzberg has created quite the reputation in the business community and in self storage specifically. In 2006, he served as Chair of the Self Storage Association and was elected to the Self Storage Association Hall of Fame in 2015. Nitzberg helped Devon Self Storage reach a market value in excess of $1.25 billion, along with our other talented team members.



Other members of our leadership team include:
Gregory W. Mackay, President, Acquisitions and Construction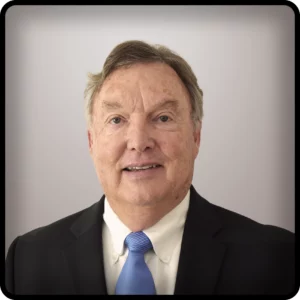 Mr. Mackay is Devon's President – Acquisitions & Construction, responsible for the development of market penetration, critical mass acquisition in primary target markets and sourcing transactions through local brokers, developers, and principals. Mr. Mackay originally joined Devon in 1993 as Senior Vice President-Operations to develop an infrastructure to assimilate future acquisitions and manage growth. In this capacity, Mr. Mackay was instrumental in providing analysis for Devon's target markets as well as creating marketing programs for each acquisition. From 1999-2002 Mr. Mackay was assigned to Devon's European headquarters in Amsterdam, Holland with responsibility for all self storage operations in Holland, France, and Germany. Prior to Devon, Mr. Mackay was Senior Vice President-National Marketing for Energy Resources Inc. from 1991 to 1993, providing energy savings audits to identify potential savings. Prior to Energy Resources Inc., Mr. Mackay was Senior Vice President-Operations for Equitec Properties Company from 1979 to 1991, responsible for overseeing brokerage and management. He holds a Certified Property Manager designation from the Institute of Real Estate Management. Mr. Mackay attended California State University at Fullerton from 1975-1977.
Mike Bilby, Senior Vice President, Chief Financial Officer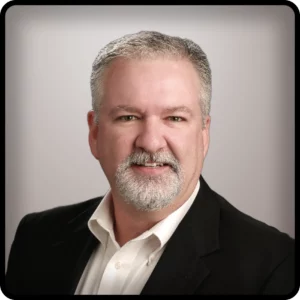 Mr. Bilby has over thirty years of diverse finance, accounting, and operations experience, with a focus on helping small and mid-sized companies scale in teams and technology to support rapid growth. Earlier career stints in tax and cost accounting at global enterprises Unisys and KLA-Tencor formed the bulk of Mike's financial acumen, and CFO roles at SAGE Veterinary Centers and Wiley X—both leaders in their professional services and premium eyewear sectors, respectively, have shaped his leadership style. A native Michigander, Mike fled the snow and cold for the Army years ago and found himself stationed in Hawaii. A transplanted Californian for the last thirty years, Mike lives in San Ramon with his wife and has two daughters in college. He earned a BS in Business from the University of Phoenix and an MBA from Indiana University's Kelley School of Business.
Charles W. Gamm, Senior Vice President, Operations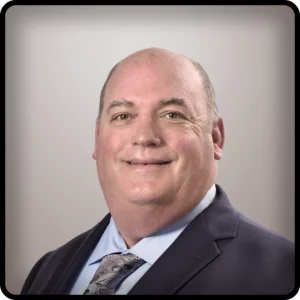 Mr. Gamm joined Devon in January 2019 and is responsible for store operations and team development. Prior to joining Devon Mr. Gamm was a Divisional Vice President of Operations for Heartland Automotive Services Inc., where he spearheaded daily operations with a focus on boosting revenue, increasing efficiencies, and enforcing policies and regulations for 86 Jiffy Lube stores across the St. Louis, Memphis, and Columbus markets. Mr. Gamm also provided leadership and management for 10 district managers, 86 store managers, and 600 associates in multi-state operations. Over a 29-year career with Heartland Automotive Mr. Gamm held positions ranging from District Manager, Regional Manager, Division Director, Regional Vice President, and Divisional Vice President.

Jeffrey H. Humphrey, Senior Vice President, Asset Management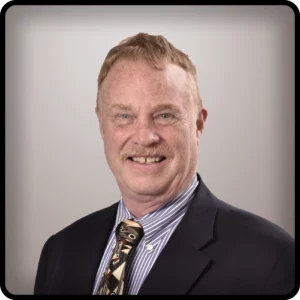 Mr. Humphrey joined Devon in February 1990 and is responsible for leading Devon's asset management team. In this role he conducts facility reviews and analysis, responds to investor questions, builds financial models, underwrites acquisitions, handles property insurance matters and renewals, secures financing, creates disposition sale packages, and conducts real estate tax assessment reviews and assessment appeals in selected states. Prior to joining Devon, Mr. Humphrey was Director of Acquisition, Audit and Property Taxes for Equitec Financial Group from 1985 until January 1990. At Equitec, Mr. Humphrey oversaw all property tax matters for 26 million sq. ft. of commercial real estate located in 28 states valued at $2 billion. He was responsible for real estate tax appeals. From 1981 to 1985, Mr. Humphrey was a senior marketing representative for Sacramento Satellite Systems, an early satellite TV signal provider. Mr. Humphrey graduated in 1981 from Saint Mary's College with a BS in Accounting/ Business Administration. Mr. Humphrey is a member of the American Society of Appraisers ("ASA") and holds the Senior Appraisal Designation of Real Property/Ad-Valorem. He also holds the CCRA Senior Appraisal Designation with the National Association of Real Estate Appraisers. He has presented at several national self storage conferences and is a co-instructor for the National Self Storage Association Acquisition and Valuation Course offered around the U.S. for 14 years. He's been published in numerous real estate publications and is a member of the National Self Storage Association sub-committee on education.
Shannon Dodge, Senior Vice President, Construction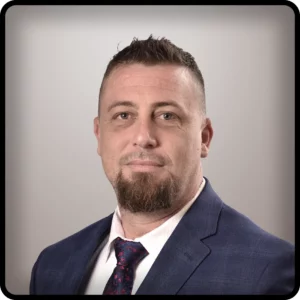 Mr. Dodge oversees all of Devon's construction activities including renovations and additions to existing self storage assets and the conversion of non-self storage assets into state-of-the-art self storage facilities. Mr. Dodge joined Devon in September 2015 after working for nine years in construction trades, primarily in the construction of self storage facilities. Previously, he was the Project Manager for the construction company responsible for renovating Devon's Fontaine Road location in Memphis, TN. Mr. Dodge comes from a family with a long history in the self storage construction business. From 2002 to 2006, Mr. Dodge served in the United States Marines.


Kimberly Siclari, Senior Vice President, General Counsel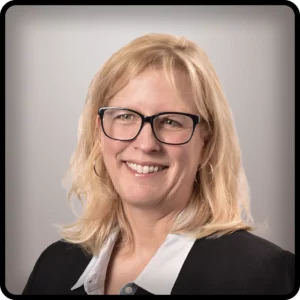 Ms. Siclari joined Devon in June 2004 and is responsible for due diligence and legal aspects related to the acquisition, disposition, and financing of assets. Ms. Siclari actively interfaces with senior partners, equity partners and lenders to ensure that all interested parties remain informed regarding legal and compliance issues relating to the respective self storage assets. Prior to joining Devon, Ms. Siclari worked in the telecommunication industry from 2002 to 2004 and was responsible for negotiating and reviewing telecommunication and commercial lease documents for Cingular. During the previous 15 years, Ms. Siclari held several positions in the banking and financial services sectors. Ms. Siclari also has experience in mortgage banking with a background in commercial and residential lending in both retail and wholesale markets. As a licensed real estate broker, Ms. Siclari worked at Bomac Mortgage from 1996 to 2000, assisting consumers with locating suitable financing for residential and commercial properties. Ms. Siclari worked as a Loan Analyst with Countrywide Funding from 1992 to 1995, where she gained audit and compliance experience in packaging and selling loans on the secondary market. Ms. Siclari has been an active member of the California State Bar Association since October 2001 with an emphasis on Real Property Law. She is a member of the American Bar Association. Ms. Siclari graduated from Chico State University with a Bachelor's Degree in Political Science. She received her law degree from John F. Kennedy University.
Ben Beard, Vice President, Information Technology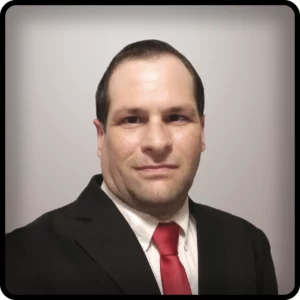 Mr. Beard joined Devon in April 2022 as its first Vice President – Information Technology. In that capacity he oversees all of Devon's activities in the technology area including setting up the computers and internet access on all existing and new stores, managing Devon's internet functions and troubleshooting any related issues. Ben spent the past nine years as a Sr. Engineer Team Lead with MicroMenders, a software service firm based in San Francisco. Prior to that he was a Sr. Analyst at TSM Corporation, a Department of Defense contractor. He is a graduate of the University of Memphis with a BS in Management Information Systems.



Rick Smith, Vice President, Operations (West)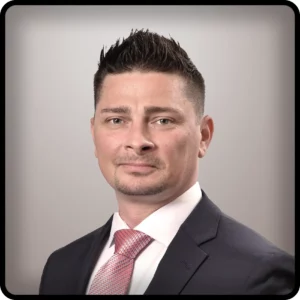 Mr. Smith joined Devon as Vice President of Operations in January of 2022. Prior to joining Devon, Mr. Smith was Vice President of Operations for KO Storage where he was responsible for all facility operations, growing the company from 30 stores in 2 states to 107 in 13 states. During his time with KO Storage Mr. Smith provided oversight and leadership to 2 Regional Vice Presidents, 8 District Managers, 65 regional facility & store managers as well an in-house call center. Mr. Smith has been involved in the storage industry since 2010 with a focus on day-to-day operations with new construction, acquisitions, and growing companies at scale. Mr. Smith attended Concorde College from 2007 – 2009.


Keith Haberstroh, Vice President, Operations (Central)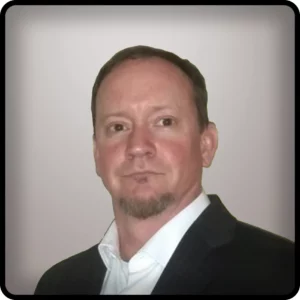 Mr. Haberstroh was previously a Senior District Manager at KO Storage where he oversaw 72 locations and multiple District Managers. His 10 years of experience across multiple self storage operators allow for unique perspectives and a strong understanding of the industry. He also has over 18 years of multi-unit operational experience across multiple industries, including self storage, financial, and retail. He focuses strongly on employee development and cost control.





Shawn Farley, Vice President, Operations (East)
Mr. Farley joined Devon in 2022 as Regional Vice President of Operations. Prior to this, Mr. Farley oversaw several hundred Quick Service Restaurants domestically for the 13th largest restaurant company in the world. He has extensive knowledge in business development, financial growth, and brand expansion. During his with QSR, Shawn was able to expand the brands footprint in several significant geographical strongholds along with internally developing the structures, designs, and programs needed for rapid expansion. He loves the minutia of day-to-day operations and how small processes lead to large developments. Mr. Farley built many long-lasting market wide financial and developmental training programs and initiatives that translate well to the self storage industry.

Mike Olsen, Vice President, Acquisitions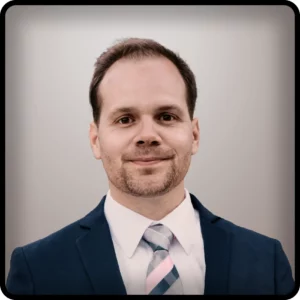 Mr. Olsen is Devon's Vice President – Acquisitions and as such is responsible for market research and property valuation. He is responsible for coordinating initial information leading to the final construction or capital budgets for each acquisition. Mr. Olsen has been with Devon since 2018. Prior to Devon, Mr. Olsen was Head of Operations for Timberline Chainsaw Sharpener. Mr. Olsen managed 85 active dealer accounts, managed inventory for over forty different products, parts, and packaging. Mr. Olsen graduated from Brigham Young University Idaho in 2010 with a degree in Business Management.



Harry Sharp, Vice President, Asset Management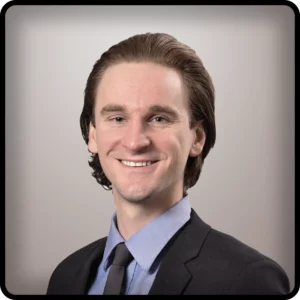 Mr. Sharp joined Devon in June 2018 as an Asset Management Analyst, where he prepared the initial stages of financial models for new acquisitions. Now, in addition to financial modeling, he prepares and distributes annual operating budgets and monthly investor reports, conducts monthly variance analysis, and facilitates and monitors rent increases to existing tenants using Devon's Revenue Management program. Mr. Sharp was named a Vice President – Asset Management effective January 1, 2022. Mr. Sharp graduated from the University of Northern Colorado in 2015 with a B.S. in Accounting.



Karl Betchel, Vice President, Corporate Controller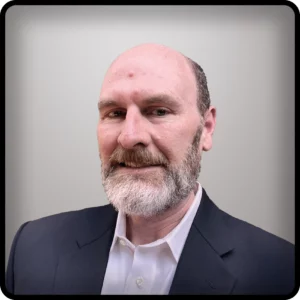 Mr. Bechtel joined Devon as the Corporate Controller in August 2023. His background includes work for manufacturing companies, an alarm and security company, a restaurant management group, construction, and public accounting. Karl has extensive experience implementing systems and setting standards for accounting teams. Karl grew up in Connecticut and has lived in California for nearly 25 years. He has a Bachelor's degree from Carnegie Mellon University, earned his Master's in Accounting at Western New England University, and is a former active CPA in California.



John Herzog, Vice President, Human Resources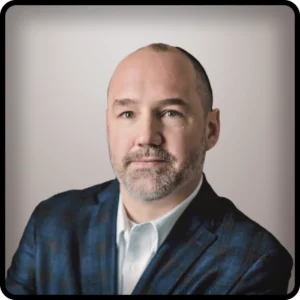 Mr. Herzog was born and raised in Austin, TX, and has always had a passion for people. At the age of 16, he began volunteering with the local fire department. His unique blend of technical and soft skills provides for data driven strategic focus while never losing the compassion for employee advocacy. John returns to the self storage industry after stints at pharma and high-growth national retailers, creating value through organizational management. John brings over ten years of experience in human resource management and holds an BS in Business Administration from DeVry and an MS in Organizational Leadership from Colorado State University. John and his wife reside in Austin with their four children. In addition to spending time with family, John is an avid hunter and fisherman and an active MMA referee in Texas.
About Devon Self Storage
Founded in 1988, Devon Self Storage has proudly served homeowners and businesses with more than 100 self storage facilities across the United States. These facilities are scattered throughout the country in many states, including California, Georgia, Florida, and several others. Our operations have also gone overseas with facilities in Holland, Germany, and France. 
Our localized perspective on self storage allows us to be industry leaders and stand out from our competitors. All our locations offer convenient, affordable self storage services along with a multitude of different features that are unique to each location, including climate-controlled storage, drive-up access, and vehicle storage. Take a look at our website to learn more about our company or find a self storage facility near you!
Careers at Devon Self Storage
Interested in joining our team at Devon Self Storage? We offer career opportunities at our local facilities and our corporate office. Explore job opportunities and apply online today.