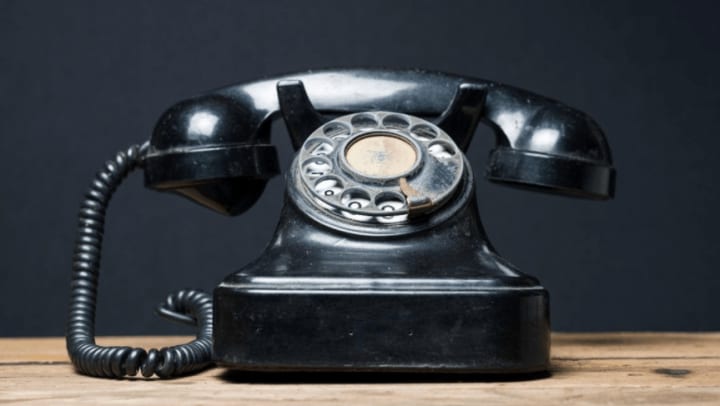 New Normal
August 04, 2021 | by Raheem Amer
Internet, Positive Change, Self Storage, Technology
As the third quarter of 2021 approaches, I have an opportunity to reflect on what it means when people say, "we are getting back to normal". I don't know about you, but my life hasn't been "normal" for many decades; instead, it has been a compilation of change, adventures, challenges, and new opportunities (one normal to a new normal).
In this new normal asking some questions is critical to Devon's success in the years ahead.
How did Devon Self Storage do in the first half of 2021?
What should we take away from the pandemic?
What can we do to help our facility grow faster (revenue and occupancy)?
And how is marketing being redefined in the age of Covid-19?
Let's look in the rear-view mirror and summarize Devon's performance for first half of 2021. Here are our accomplishments:
Devon increased Occupancy by over +7.7%.
We accomplished that increase while we grew our Gross Potential Revenue by over +76.1%.
This led to an increase in year-over-year revenue by over +20.71%.
We also decreased our Accounts Receivables to under 1.32%.
Devon overall auto pay is currently at 75%.
Devon accomplished these record numbers by leveraging and focusing on a few strategies. The pandemic challenged critical truths about marketing and gave Devon a new set of rules moving forward. However, the ultimate goal remained the same: generate brand awareness, increase leads, create customer affinity, and ultimately grow and scale our storage business.
SEO and Paid Search
One of the most impactful ways the coronavirus pandemic has changed the future of marketing is in Search Engine Optimization and paid search.
The current health crisis is changing the behavior of consumers. Since people are no longer running to shops for every little thing they need, most consumers prefer to search for stuff beforehand (or get it delivered) rather than browsing available options in person and risking exposure.
Search engine optimization has always been important because, after a relatively small initial setup investment, it's essentially free web traffic. However, with the advent of the coronavirus and the changes in consumer behavior, SEO is more important than ever. This includes local SEO (Google My Business), as well as local marketing in general (Guerilla marketing efforts).
Sadly, many storage operators still don't give customers the ability to rent online, don't have websites that are mobile-friendly, and don't rank well on searches.
With high demand for storage and investors flocking to the storage industry, many new storage facilities will likely pop up soon. Customers will want to search and discover the ones that are worth checking out in person, hence the crucial importance of SEO, local SEO, and paid search.
Digital Advertising
Ad spend has adjusted to respond to the shift in the way customers shop. As confinement measures were put in place around the world, cinema out-of-home and print advertising shrank almost instantly. In the meantime, in-home media usage went up which resulted in higher Google pay per click costs.
Because of the way people shop today, there is a higher focus on product features and price. And with the consumer behavior shift online likely to remain post-Covid, storage businesses now must focus more on advertising the right messages on the right channels.
For most storage businesses, going digital-first has been a vague concept until now. However, today it's more important than ever for operators to have a digital-first approach to all their marketing, including branding and user experience.
In 2021 storage businesses must think about technology and about the people who will use it, as well as the goals they hope to achieve. Simply put, digital-first is all about approaching new problems or opportunities with the assumption that all solutions need to be as digital as possible.
As previously mentioned, customers no longer run to a bricks & mortar store for every little thing they need. Instead, they shop online, and this means operators with strong presences online will instantly be ahead of their competitors.
Social Media
Due to social distancing, both organic and paid social media marketing has seen a huge boost in 2020 that has continued into 2021.
Many people have started to rely on social media for socializing and therefore are now more intimately familiar with the different social media platforms; including Instagram, Facebook, and more – all of which have experienced a massive increase in usage.
All of this has led to a higher focus on building and maintaining strong customer relationships. Businesses are constantly looking for ways for more efficient and effective communication with their audience.
There is also a higher focus on corporate culture, mission, and vision. That mentality will likely bleed into the way people shop from here on out. That sense of community will drive more and more consumers to want to know that their money goes towards companies that are doing the right thing in the world.
For instance, consumers want to know what we are doing to protect the customer and our employees during this pandemic – social media is a great channel to help businesses achieve these and other goals.
Chatbots
We know the idea of chatbots can be a little intimidating. After all, while some robots warm our hearts, others – well, they kind of freak us out. But the truth is, robots aren't here to take over the world. They're here to make life easier.
Chatbots remove the burden of time-consuming tasks and allow you to better serve your customers in ways that matter most. Chatbots are programs built to automatically engage with received messages and can be programmed to respond the same way each time, to respond differently to messages containing certain keywords, and even to use machine learning to adapt their responses to fit the situation.
Chatbots leverage chat mediums like SMS text, website chat windows and social messaging services across platforms like Facebook and Twitter to receive and respond to messages. Leveraging chatbots will help storage businesses increase leads dramatically.
Doing More with Less
The coronavirus has forced storage businesses to find innovative ways to do more with less. When it comes to getting the word out about our storage products or services, storage businesses need to be brutal with priorities and choose tools that are cost-effective.
They must look for technology solutions to help consolidate and move quicker with less while, at the same time, freeing up marketing resources to apply elsewhere.
This trend of doing more with less is set to continue in the post-Covid marketing arena as marketers will continue to focus on messages and initiatives that generate the most value for their business while increasing engagement with their existing customer base to strengthen relationships.
Conclusion
The bottom line is that marketing, and the way we do business, has fundamentally changed – possibly forever. However, the goal remains the same.
While we must adapt our storage businesses strategies, whether we're marketing to individual or business consumers, the primary goal stays the same: to generate brand awareness, increase leads, create customer affinity, and ultimately grow and scale our business.
The key to success in such an ever-evolving environment is simply not to get left behind. We were already living in an increasingly digital world, and the global coronavirus crisis has accelerated that trend exponentially. Laggards will find it hard to achieve success if they don't understand the ways that marketing has changed, what this shift means for storage businesses, and how to adapt in the short and long term.
Devon Self Storage is proud to lead on all these initiatives. Good management is about paying attention to the little things, every single day. It's the small details that make the big results possible. That's the value Devon brings to the table.
This article was also published in the Florida SSA (FSSA) Quarterly Magazine for Summer 2021.
If you have a storage facility that needs help and would like to get Occupancy AND Revenue…please call 888-55-DEVON or email us at info@devonselfstorage.com.
More From Devon Self Storage