Packing Tips
You've just rented a storage unit to create more room for your move, home renovation, or decluttering project–what now? If you need guidance on packing for storage or a move, Devon Self Storage can help.
In addition to providing accessible storage solutions that fit your budget and your needs, we want to make sure you're properly prepared to move your items! Explore our packing tips, so you can confidently tackle your moving day.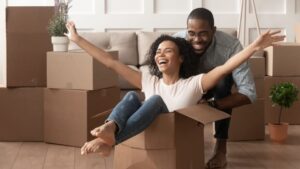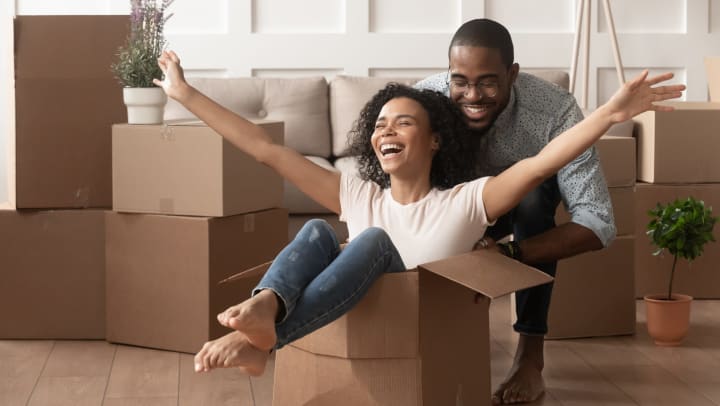 Gather All of Your Packing Materials
Before you start packing all of your items, start gathering all the materials you might need. These items should include:
Moving boxes
Packing paper
Bubble wrap
Sealing tape
Markers
Furniture wrap or covers
Packing All of Your Items
Once you have all of your packing materials together it's time to begin the long task of packing your items. It can seem daunting, but these tips will help you pack your items quickly and with ease:
Protect Your Furniture
Place covers on furniture legs, chairs, and mattresses to prevent scratching or other potential damage. If your furniture has legs that can be taken off, you can skip bubble wrapping them and store them in a box or container.
Storing furniture with legs you can't remove? Remember to bubble wrap them to prevent scratches. You should also place slipcovers over chairs and sofas and put plastic bags over mattresses to keep out dust and debris.
For easy re-assembly after your move or storage rental ends, tape or tie loose furniture pieces together with their screws, label them, and keep them with the larger pieces they belong to.
Utilize Space
Make the most of your storage unit by storing your items inside larger items where possible. Dressers, stoves, and refrigerators, for example, are great places to store towels, linen, small bric-a-brac, and even packing paper and additional storage supplies.
Pack Heavy Items in Small Boxes
To avoid boxes that are too heavy to move, be sure to pack heavier items, like books and tools, in smaller boxes and avoid packing boxes beyond 30 lbs. to make them easier to handle.
Fill Boxes Completely
The 30 lb. rule applies to all other boxes, however, it's also important not to overfill or underfill your boxes. You may have trouble closing boxes that are overfilled, or you'll find your heavier boxes hard to stack and prone to tipping.
Additionally, if some of your boxes are too heavy, you run the risk of those overfilled boxes crushing lighter boxes below them. Under-filling your boxes, on the other hand, may let your belongings jumble around if they're not snugly packed.
If you have boxes that have a lot of empty space, fill the gaps with newspapers, bubble wrap, or other items for protection. Also, be sure to seal them with tape to keep out pests, dirt, and debris.
Seal Boxes Tightly
While you can fold your boxes closed as you put them in storage, it's not recommended if you want to keep your items in good condition. Choose a quality packing tape or paper packing tape to keep dust and pests out.
Label Boxes
Labeling your boxes makes it easy for you to determine which items you need to arrange toward the front of your unit for easy access and will offer the information you need to properly pack your unit without breaking any items in the process.
Write "FRAGILE" on your more delicate items' boxes and designate a specific spot in your unit to keep them out of harm's way. We also recommend creating an inventory list of what is in each box you plan to store.
Keep this list with you so you'll know exactly what's in which box each time you stop by your storage unit.
Wrap Dishes and Glasses with Paper
Carefully wrap dinnerware and glassware with packing paper, being sure not to pack items together to avoid scratching. As an additional layer of protection, consider buying foam sheets that add a little more padding than packing paper.
You can also buy cell boxes for glassware and stemware, which will keep your glasses from banging against each other in transport and maximize your moving box's space.
Clean and Protect Appliances
Make sure your appliances, as well as other bulky items, are cleaned and dried for proper preservation. If you're storing wooden furniture, clean and condition the wood before putting it into storage to give it a little protection while it's in storage.
For metal tools, apply a thin layer of oil to prevent rusting. Also, secure movable parts with paper, or wrap a paper pad around each wheel.
Hang Clothes and Drapes in Wardrobe Boxes
Wardrobe boxes are perfect for hanging clothes and drapes because there is a bar built into the box for you to hang your clothes. These unique boxes are perfect for dress clothes or dry-cleaned items.
Get Additional Moving Supplies at Devon Self Storage
Despite your best planning, sometimes you need a few more supplies. Let Devon Self Storage save you a trip! Many of our facilities sell moving and packing supplies on-site. Available moving supplies vary, call your local Devon Self Storage facility ahead of time.
Find a Storage Unit for Your Move at Devon Self Storage
Whether you're moving a lot of items or just a few, having an organized packing strategy will take a lot of the headache out of packing and set you up for success when you need to visit your unit later.
Devon Self Storage is happy to help you achieve your storage goals and open up more room in your home or business. Find a Devon Self Storage location near you to set up a tour or rent your unit online today!