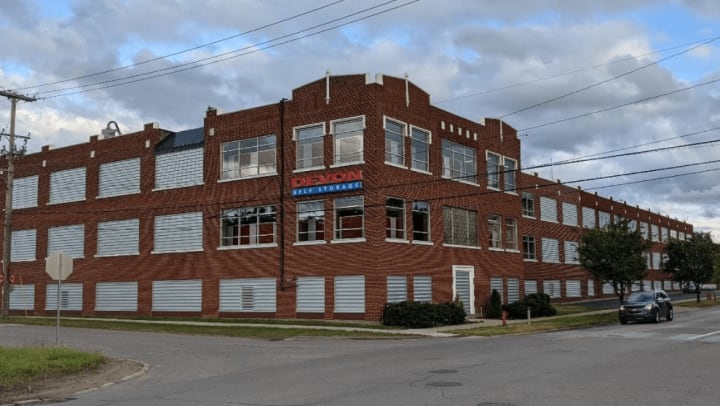 An Amazing Six Months
August 04, 2021 | by Ken Nitzberg
Covid 19, Reopening, Self Storage
An Amazing Six Months
The first six months of 2021, in the midst still of the Covid pandemic, were arguably the best six months that Devon Self Storage has ever experienced from an operational standpoint. As the pandemic raged on, the public was busy getting vaccinated, and self storage was generating exceptional operating results for Devon as well as for the industry. As the country began to reopen business continued to expand and Devon participated in that expansion.
From January through June 2021 the company gained 2,492 net tenants, grew occupancy by 7.5%, saw our gross monthly revenue increase by $439,775 or 12.06% and the monthly Net Operating Income from our 47 operating stores increased from 5.9% in December 2020 to 16.5% in June 2021. 39 of our 47 facilities that have operated for one year or more ended the month of June with occupancies of 90% or greater. It was truly an amazing six months for our company and our capital partners that had entrusted us with their self storage assets.
During the six-month period we continued to work closely with our major capital partner Inland Private Capital. Inland was deep into raising an investment fund of $100,000,000 solely for the purpose of investing in self storage conversion projects that are located within Opportunity Zones as defined by Tax Cuts and Jobs Act of 2017. Those assets provide significant tax benefits to the investors while first and foremost being a sound investment. The first of these assets, Buchanan located in Grand Rapids, MI, opened just after the close of the second quarter and is renting at a pace well in excess of our original pro forma. We have another 13 potential acquisitions for this fund under contract to acquire in the pipeline and, as a result of the acceptance of the investment product by the investment community, Inland has expanded the offering to $150,000,000.
While the opportunity zone investments are keeping Devon's acquisition and construction teams busy, we continue to look for acquisitions of existing self storage assets, but that is becoming even more difficult as literally hundreds of millions of dollars in new capital is trying to buy its way into the sector thus forcing up prices across the board. Bottom line is that it is a great time to be a seller but a very difficult time to be a buyer. The company has bid on a number of such acquisitions only to be significantly out bid with prices that we simply cannot understand. We will continue to be patient and careful and not rush out and overpay simply to acquire assets that will not perform for our investors over time.
During the period from January 1 to June 30 we acquired a vacant Sports Authority big box store in Hazlet, NJ that will be converted into a state-of-the-art self storage facility; we took over the management of a 93,042 square foot existing self storage facility in Pearland (Houston),Texas; and we opened a newly completed conversion facility in Sunnyvale, CA. During the period we completed the conversion of a 160,000 gross square foot former furniture manufacturing facility in Grand Rapids (Buchanan), MI into an 85,900 net rentable square foot self storage facility on three levels, continued the conversion of a 64,059 gross square foot facility in Milwaukee, WI that will offer 85,000 net rentable square feet when completed, and initiated the conversion of the former Sports Authority big box retail location in Hazlet, NJ into a 66,800 square foot self storage facility.
Devon had proactively moved our marketing activities on to the web back in 2019. Prior to the pandemic roughly 50% of our new tenants self-identified as having found us via a "drive-by" where they saw the facility driving by it every day going to work, school, the movies, dinner, etc. with roughly 40% self identifying has having found us on the internet. After the pandemic was in full swing, those numbers changed dramatically. Almost 90% of our new rentals self-identified as having "found" Devon Self Storage on the internet. With our offices functionally closed prospective new tenants had to rent on-line instead of in an office. With the reopening across most of the nation, that ratio has slipped somewhat but still a solid majority of our new tenants come to use from our website.
In addition, tenants can pay their rent either on-line or by providing a credit card when renting so that we can simply charge the rent each month. As of the end of December 2018, we had approximately 28% of our tenants on auto pay (credit cards) but by June 30, 2021, that had risen to 73%.
We anticipate that the second half of 2021 will see the company close on a number of conversion projects in opportunity zones to fulfill the commitment to the Inland Private Capital fund. This will certainly add significant total square footage to our management portfolio and keep our construction team running at full steam.
From a capital raising standpoint, we continue to work with a number of existing and new potential capital partners. The self storage sector continues to roar ahead at full speed with huge amounts of new capital coming into the sector almost daily. During the first half of 2021 Blackstone, a huge private equity fund purchased Simply Self Storage from Brookfield, a large Canadian real estate fund for $1.2 billion while Public Storage, the largest US self storage REIT acquired EZ Self Storage, a 48-property portfolio in Maryland and Virginia, for $1.8 billion. The amount of money chasing self storage assets today is simply staggering and seems to be accelerating.
Devon believes that all of the frothy action within the industry will mean well for the immediate and near-term future of Devon. We look forward to the second half of 2021 and reporting the results to you in the coming months.
More From Devon Self Storage