Personal Storage
From moving to college to downsizing for retirement, life is full of moments where you may need more storage space than your home has. If you're moving to a new house, remodeling your kitchen, or your holiday decor is overflowing from the basement, rent a personal storage unit from Devon Self Storage.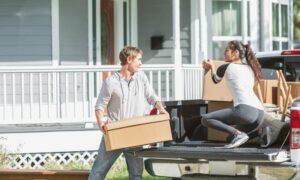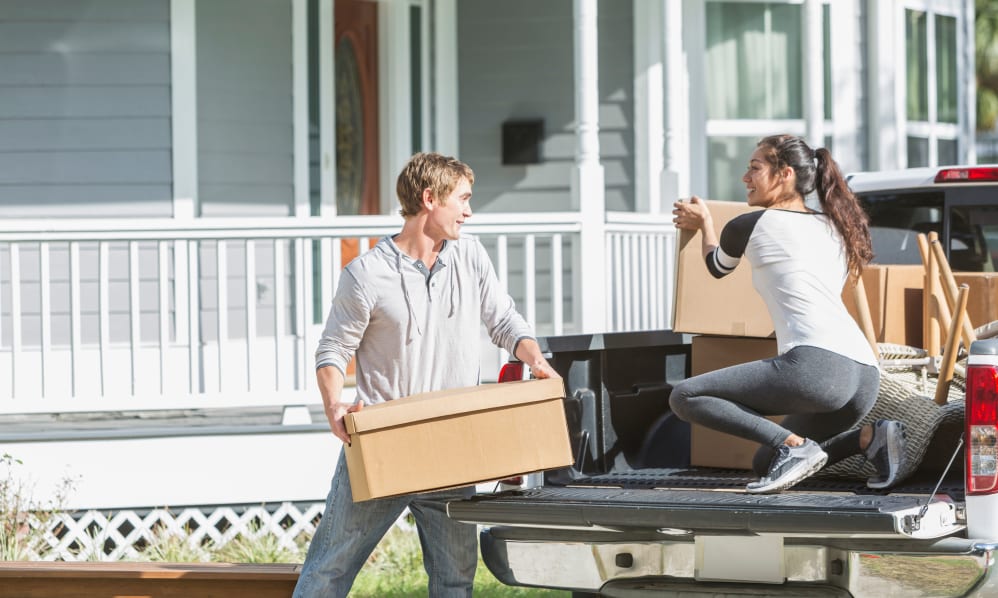 We offer a wide selection of sizes and features for our residential storage units. Rent a student storage space for the summer in a 5' x 10' unit or store all your home's contents in a 10' x 20' unit or larger during your cross-country move.
No matter what kind of personal storage solution you need, you can rely on our affordable rates and month-to-month leases. Rent your unit online today!
Personal Storage Features
Creating more space in your home shouldn't be a draining experience. If you're looking for additional home storage, Devon Self Storage has you covered. Save yourself trips to and from your car with our drive-up accessible units, or buy extra boxes on-site at our front desk.
Putting vinyl records, holiday decorations, or wooden furniture into storage? Help shield them from cracking, warping, and other environment-related damage with a climate-controlled storage unit.
Other common items to keep in climate-controlled storage include leather furniture, electronics, and paper documents. Stop by a Devon Self Storage facility near you to take advantage of other features, such as:
Month-to-month leases—Enjoy the flexibility of never being locked in a long-term contract.
Affordable rates—At Devon Self Storage, we offer discounts and move-in specials to make personal storage fit your budget.
Accessible facilities—We offer ground-floor and drive-up accessible units and wide aisles to make moving in easier.
And more
Features vary by facility, so contact your local Devon Self Storage team to learn how they can make your personal storage experience easier!
What Personal Storage Unit Size Should I Choose?
Everyone's storage needs are different! That's why Devon Self Storage offers a wide range of storage unit sizes to accommodate your unique storage situation. Our personal storage unit sizes include:
5' x 5' storage unit—about the size of a small walk-in closet; best-suited for seasonal storage, miscellaneous boxes
5' x 10' storage unit—roughly the size of a large walk-in closet or small shed; ideal for bedroom or office storage
10' x 10' storage unit—the size of a small garage; perfect for studio or one-bedroom apartment storage
10' x 15' storage unit—the size of a large bedroom; capable of holding the contents of a two-bedroom apartment or home
10' x 20' storage unit—the size of a small garage; ideal for three- or four-bedroom home storage
10'x 30' storage unit—the size of a large garage; recommend storage solution for a four- or five-bedroom home
Still not sure what unit size is right for you? Dive into our helpful storage unit size guide, or give your local Devon Self Storage facility a call.
How Can I Use My Personal Storage Unit?
You can use your personal storage unit in several ways! Keep your seasonal clothing in a smaller unit, store all your furniture during a military deployment, or tuck documents and other paperwork away in a climate-controlled unit.
With that in mind, however, we do prohibit certain items from being stored in our personal self storage units. Please follow our guidelines for using personal storage from Devon Self Storage:
Do not live in your unit
Do not work out of your unit
Do not store firearms or ammunition
Do not store living plants or animals
Do not store perishable food items
Do not store illegal substances or stolen items
Do not store flammable liquids, toxic materials, or otherwise hazardous items
Do not store money or expensive jewelry
If you're uncertain about any of the items you plan to store, reach out to our team, and we'll help you determine which items you can and cannot store.
Rent Your Personal Self Storage Unit Today
When you're ready to make more room in your home, choose Devon Self Storage. We offer convenient personal storage units at affordable rates. Declutter your closets, purge your garage, or store all your belongings during a move or deployment. Rent your unit online today!