How To Start the Spring Cleaning Process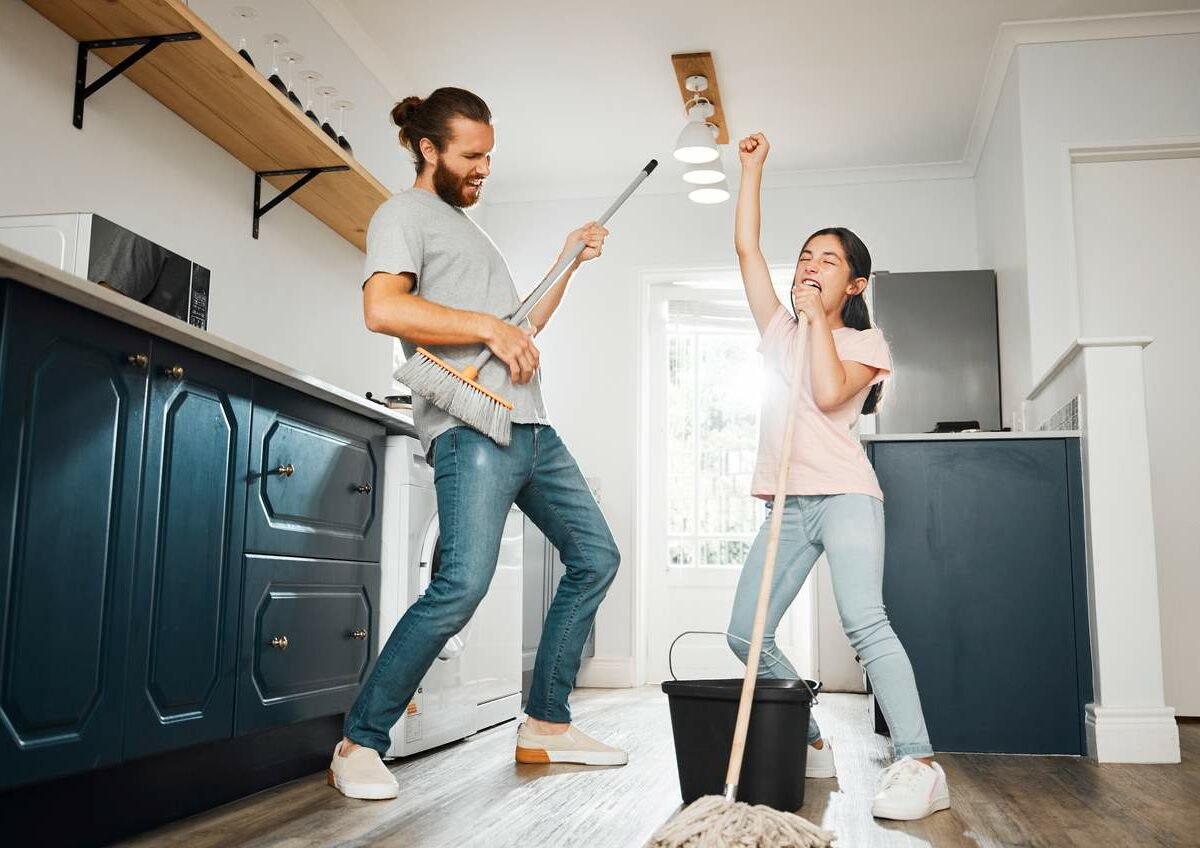 Spring is just around the corner, and what better way to welcome the new season than with a good spring cleaning. For many people, it's a chance to get rid of the old and bring in the new. For others, it's an opportunity to prepare for warmer weather by shifting out seasonal clothing, toys, sports equipment, and more.
A clean and organized home has numerous benefits, and not just because it increases productivity. Well-kept homes have links to improved mental wellness and physical health, too.
It's never too early to get a head start on home spring cleaning. Whether you're doing it as part of a major decluttering project or some simple reorganizing, our list of the best spring cleaning tips will help you knock out your checklist in no time at all.
What Is Spring Cleaning?
Spring cleaning can mean different things to different people. At its heart, it's the thorough process of cleaning and decluttering your home. Most of the time, spring cleaning involves deep cleaning each and every corner of the house, including closets, countertops, and cabinets.
Benefits of Spring Cleaning
Spring cleaning offers plenty of benefits that improve physical and mental wellness. Clean and organized homes can have better air quality, which is great for respiratory health. Having a clean and organized home reduces stress levels and increases our motivation to get stuff done. Spring cleaning can even put money back in your pocket: As part of the decluttering process, you might be able to sell items you no longer need!
Why You Shouldn't Put Off Spring Cleaning
Clutter and a dirty home are more than mildly unpleasant. They can actually have negative impacts on your health. Cluttered environments make it difficult to concentrate and can lead to higher stress levels. The buildup of dirt and dust in your home can even make it hard to breathe, a real health hazard that could lead to illness.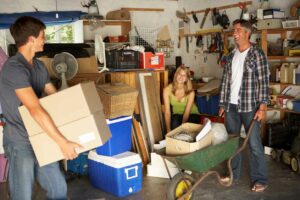 How To Start Spring Cleaning
Once you're ready to start spring cleaning, it's essential to attack the task with a plan. Rome wasn't built in a day, which means you probably won't be able to clean your whole house in one, either. Building a schedule for your spring cleaning efforts will help you avoid burnout. Choose a few days when you can focus on cleaning for at least a couple of hours. Commit to one room at a time and you'll be done in no time at all.
Once you've created your schedule, purchased all the necessary cleaning supplies, and roped a few more helpers into the job, you're ready to get started.
Start From the Ceiling and Work Your Way Down
In every room you clean, start wiping down surfaces at the ceiling. Clearing cobwebs out of corners and dusting fan blades can help improve the air quality in the room. If you're worried about spreading dust from a ceiling fan, use a spare pillow case to collect it as you gently wipe the surface.
It may sound counterintuitive, but empty out as many cabinets and drawers as you can. Divide the items inside into multiple piles, such as "keep," "trash," and "donate/sell." For sensitive items like paperwork or anything you're unsure of, a fourth "review" pile can be helpful.
Don't be afraid to move furniture around to get to previously hard-to-reach places, either. In many cases, spring cleaning might be the one time during the year when these items are shifted. You never know what you'll uncover when you move them aside.
As far as the actual cleaning of surfaces goes, use non-toxic and eco-friendly cleaning products as often as possible. This can help keep your environment safe for kids and pets, but it also protects items that may be damaged if they come in contact with harsh chemicals.
Invest in In-Home Storage Options To Organize Your Belongings
Every item you decide to keep needs to have a place to live, and in-home storage tools like plastic bins, drawers, and organizers make this possible. Clearly labeling these containers makes the organization effort even easier. And speaking of storage…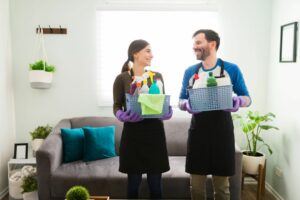 Consider Renting a Self Storage Unit as Part of Your Decluttering Efforts
If you've never thought about self storage as a tool to organize your home, it might be time to start. Renting a storage unit is an affordable option for many people who need additional space for their personal belongings. It's also a great tool for small businesses in the act of cleaning up their spaces.
Storage units are available in many different sizes, from small closet-size spaces to huge warehouse-like units that can accommodate small business inventory. Many of the storage spaces offer additional amenities such as climate control to keep temperature-sensitive items safe from bitter cold or sweltering summer heat.
One of the best things about self storage is the flexibility it offers. Renters can use their units for both short- and long-term needs. Whether it's one month or a whole year, self storage facilities usually don't require long-term contracts.
Spring Cleaning Can Be Rewarding. Let Devon Self Storage Make It Easier.
If you're doing a serious deep clean of your home or business, cutting down on clutter can feel overwhelming. Your friends at Devon Self Storage are here to smooth out the process and give you some breathing room. Whether your spring cleaning efforts take one day or one month, our clean, conveniently located facilities and friendly staff can help you with all your packing and storage needs.
Visit your nearest Devon Self Storage location today for more information.
More From Devon Self Storage