How to Organize Your Home Room by Room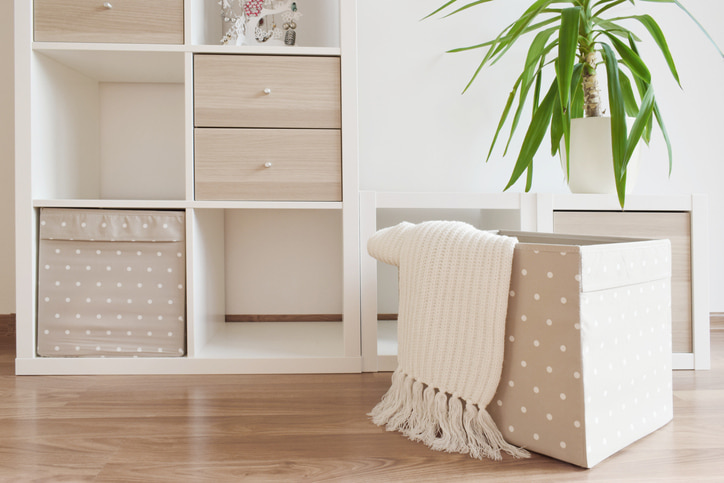 There are plenty of benefits for organizing your home – but the trick is knowing where to start. Whether you're preparing to host guests or simply want to declutter your space, having a plan to organize your home is essential. We put together tips for organizing different areas of your home and how to get started!
How to Clean and Organize Your House
You'll need a strategy to make your project more efficient, so approach organizing in a way that makes sense for your personality. If you're struggling with how to clean and organize your house efficiently, here are some strategies that might work for you:
Begin with the easiest area
Start with the most difficult room
Tackle the space with the most noticeable clutter first
Clean common areas first and end with the least-used space
The idea is to create momentum. Seeing the results will spur you on, giving you the energy and inspiration to attack even the most disorganized areas of your home. Whether you get inspired by getting the hardest job out of the way first or making quick work of cleaning an easy space, picking a strategy removes guesswork and hesitation from the project.
How to Declutter a Bedroom
While it might not seem like the bedroom is a magnet for clutter, the way it's used makes a big difference. Kids' rooms multi-task as playrooms and study areas, and adults' bedrooms might double as offices. Take on these tasks to transform any bedroom into an oasis:
Put away clean laundry
Toss junk mail, wrappers and other trash
Take dirty clothes and bedding to the laundry room
Clear all but useful or decorative items from dressers, nightstands and other surfaces
Divide any remaining clutter and place it in bags or boxes to toss, donate or sell. Items that make the final cut can go into yet another container to be set aside for later.
Organizing Common Areas
The best way to create and maintain order in a family room, living room or other common area is to make tidying up easy. Utilize storage organizers or containers to store miscellaneous items such as board games, controllers, or cards. Having a dedicated space for games and other activities makes it easier to upkeep.
How to Clean a Basement
Whether or not your basement is finished, it is important to ensure it stays cleaned and organized. It's easy to stack up belongings and boxes in your basement. However, the basement is a common place to relax with friends and family, and having this space clean and comfortable is important. Be sure to regularly vacuum and sweep to avoid dust and bugs.
How to Organize Your Garage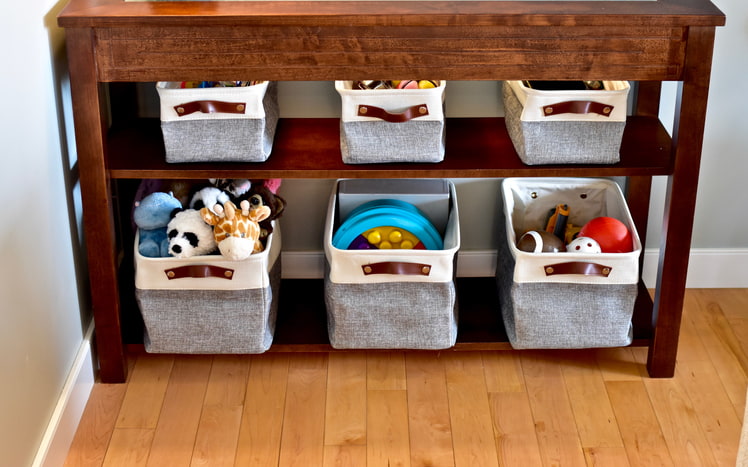 Your garage can be a catch all area for lawn and sporting equipment. However, since garages allow limited space, keeping it organized can maximize space in your garage and make more room for your vehicle or additional equipment. Utilizing storage organizers or shelves can help you sort items in your garage and keep items organized and off of the floor.
Tips for Staying Organized
Now that you've figured out how to organize your home room by room, the trick is to keep it in order. Try these tips from organizational experts for nearly effortless day-to-day tidiness:
Develop routines for seasonal cleaning
Always wash dishes and clean the sink before bed
Establish storage spaces for holiday and seasonal items
Spend a set amount of time decluttering or tidying up every day
Keep an attractive bin in each room for tidying at the end of the day
Whether you lack motivation to keep your home tidy or want to develop a habit of cleaning regularly, creating a routine can help. You might even enjoy the challenge of a cleaning or organizing project if you set timers and make a game of it.
Reserve Your Storage Unit from Devon Self Storage Today
Keep your home clutter-free and utilize a storage unit to store spare items. In addition to providing storage and organizational tips, Devon Self Storage can help you find a storage unit to free up room at home. We have a wide range of storage units available, allowing you to store items large to small. Not sure what size of storage unit would be the right fit? Our unit size guide can help narrow down the options. Get started on your self storage journey today and reserve your storage unit at Devon Self Storage!
More From Devon Self Storage