Self Storage Locations in Pittsburgh, Pennsylvania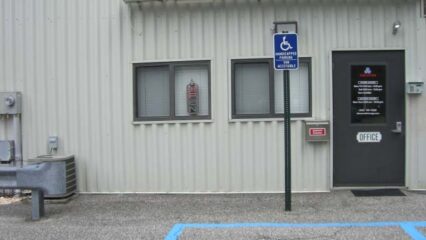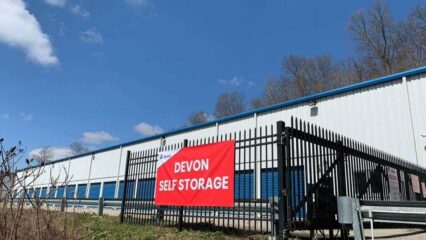 Self Storage in Pittsburgh, PA
Pittsburgh is a city that continually expands, offering abundant education and career prospects, along with ongoing revitalization initiatives. If clutter in your home, apartment, or dorm hinders your personal growth, self storage can help you declutter and create space for progress.
Devon Self Storage is proud to provide secure, affordable Pittsburgh storage at two premier locations:
No matter what your needs may be, you can count on Devon for residential storage, commercial storage, and student storage in Pittsburgh! With locations near Interstate 279 and Highway 65, also known as Ohio River Boulevard, you can easily access our facility for storage in Pittsburgh on your way to work or your university. With clutter out of sight and out of mind, you can spend more time at Pirates Games, exploring the plethora of nearby museums, or soaking in the sights, sounds, and smells of the famous Strip District.
Affordable, Convenient Storage in Pittsburgh
 Both of our Pittsburgh locations are near major highways, making it easier to stop by and stow away your things. We are delighted to serve many communities near both of our Pittsburgh storage locations.
Some communities near our storage facility on Arndt Road include:
Bear Run Village Apartments
Franklin Ridge
Hartman Luxury Homes
Sewickley Hills
Near our Camp Horne Road storage facility, you'll find:
Avalon
Ben Avon
Cliffside Manor Apartments
Emsworth
Walnut Ridge Condominiums
Pittsburgh Moving Storage
Moving to a new home or apartment is already a stressful process, and it can get even more stressful when former and upcoming leases don't line up or when your home sells sooner than you anticipated. Instead of cramming your stuff in your friend's apartment or neighbor's house, use one of Devon's Pittsburgh self storage units! Our personal and residential storage options range from the size of a closet all the way up to a large garage, perfect for storing as much as you need.
Student Storage in Pittsburgh, PA
With renowned universities all around Pitt, such as Carnegie Mellon, University of Pittsburgh, Robert Morris University, and Duquesne University, Devon is proud to serve the growing community of Pittsburgh scholars. Our student storage options feature month-to-month leasing, so you can store furniture, clothing, and more over summer break! Just a quick detour off of I-279, you can stop by our Arndt Road location, drop all your stuff in your student storage unit, and head home. No more invading the garage or basement at your parents' house!
Pittsburgh, PA, Self Storage Features
To ensure a great experience at our storage facilities in Pittsburgh, our units come with many storage features and amenities, including:
Access seven days a week
Business and commercial storage
Climate-controlled storage
Digital video surveillance
Drive-up storage access
Online bill pay
Packing and moving supplies available on-site
Vehicle, boat, and RV storage
And more!
Climate-Controlled Storage in Pittsburgh, PA
Pittsburgh's cold winters and hot, humid summers can seriously damage your valuables. Extreme heat, freezing cold temperatures, and sudden changes in temperatures can cause irreversible harm. Instead of taking a gamble on stowing your precious items in the garage or outdoor shed, count on Devon's climate-controlled storage in Pittsburgh to guard your possessions from extreme heat or cold and sudden changes in temperature.
Rent or Reserve Your Pittsburgh, PA, Storage Unit Today
With Devon's Pittsburgh self storage units, you can just sit back and Let Life Happen instead of letting clutter take over. Our secure storage comes at an affordable price, making us a perfect option for Pittsburgh business storage or personal storage.
Rent or reserve your self storage unit today online at our Arendt Road storage location or our Camp Horne Road storage location! Find the perfect size storage unit for you with our helpful size guide, and check out our FAQ for more information. For even more storage tips and tricks, head to our blog. If you need assistance from one of our friendly storage staff members, contact us! We are excited to serve you!