How To Effectively Store Holiday Decor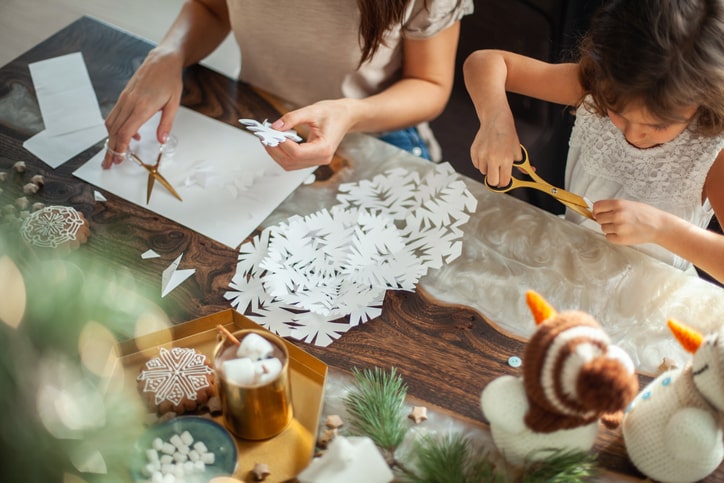 No matter how or what you celebrate, the holidays are the perfect opportunity to spend time with your loved ones and create memories together. When it's time to wrap up the holidays, however, clutter can leave you feeling like the Grinch. 
Don't let an avalanche of decorations and wrapping paper in your closet get you down. Stay merry and bright all year long with holiday storage ideas from Devon Self Storage.
Corral Your Festive Decor With Holiday Storage Bins
Even if you already have a corner of your basement dedicated to a stockpile of wreaths, jack o' lanterns, and other decor, holiday storage bins and containers are must-haves for keeping your decor and gift-wrapping supplies organized and ready for the next season.
What's so great about holiday storage bins? The list is endless! You can find holiday storage bins in a wide range of types and sizes. For long-term holiday storage, we recommend airtight plastic totes to keep mice and other critters from nibbling or nesting in your tinsel or tissue paper. 
If you love wrapping presents but don't look forward to losing track of your tape, ribbons, or scissors, consider round felt holiday storage bins to keep your gift-wrapping station tidy and fashionable. And when it's time to close up shop until next year, you can easily nestle your felt bins into a plastic tote to prevent anything from getting lost. Other types of holiday storage bins include:
Color Coordinate Your Holiday Storage Containers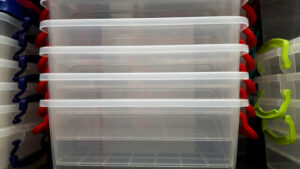 Speaking of getting lost, no one enjoys turning their holiday storage into a scavenger hunt. Even if you use a permanent marker to label the outside of your holiday storage containers, the ink can fade or get rubbed off, leaving you with boxes full of mystery holiday items. The solution? Start color-coordinating your holiday storage!
Whether it's blue boxes for Hanukkah, orange boxes for Halloween, or red and green boxes for Christmas, keeping your holiday decor in color-coordinated boxes helps keep your cobwebs and candy canes from getting mixed together.
If you don't have enough decor to warrant a separate box for each holiday, we offer you a second solution: clear holiday storage containers with dividers. Not only can you see into your boxes without cracking the lids open, but they keep your decorations from getting mixed, tangled, or bent.
What if I don't have room for holiday storage containers?
Often, holiday clutter is caused by a lack of storage space, not storage skills. You may be the biggest supporter of holiday storage containers, but if your house or apartment doesn't have the space for them, it may feel like your only choice is to cram your wrapping paper into the corner of the closet.
When you're faced with a lack of storage space in your home, there's a solution: self storage!
Why a Self Storage Unit Is the Best Holiday Storage Idea
A storage unit is the secret weapon of every holiday-celebrating pro. Unlike your closet, basement, or attic, you can pick the storage unit size that truly fits your needs. You may start with a 5' x 5' storage unit, but when you finally decide the Christmas tree needs a home of its own, you can easily upgrade to a 10' x 15' unit to ensure you have ample space.
A storage unit also offers a more stable storage environment. While high temperatures can turn your attic into an oven or rainy weather can leave your basement cold and damp, a climate-controlled storage unit maintains a stable temperature for your ornaments, wrapping paper, and more. 
Self storage units have a bonus benefit as well for the holidays. If you're hosting and need more room for your guests, you can keep extra furniture in your holiday storage unit until the end of the season. When it's time for your guests to go home, you can easily move your furniture back into your living space and tuck your holiday decor back into your unit. It's the storage space gift that keeps giving all year long.
Other Ways To Use Your Holiday Storage Unit
Your storage unit is also a great place for seasonal clothing. When it's time to hang up your winter coats and snow boots, just fold them up, place them in a box, and set them aside in your storage unit next to your holiday decor. You'll love having more space in your closets without having to get rid of clothes you want to keep, but don't necessarily need at the moment. Whether it's seasonal clothing or holiday decor, a storage unit is perfect for decluttering your home.
Celebrate the Holidays Clutter-Free With Devon Self Storage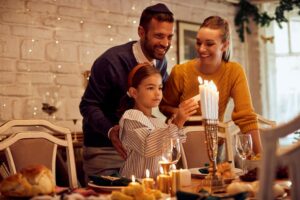 At Devon Self Storage, we're happy to help you create the holiday storage space you need for your home. We offer a wide range of storage unit options ranging from 5' x 5' to over 1,000 square feet! Not sure how long you'll need your storage unit? We've got you covered with affordable storage unit rates and month to month leasing.
Be ready for the holidays with Devon Self Storage. Find an affordable self storage unit at a Devon Self Storage location near you today! If you're new to self storage, have questions about our storage unit features, or you'd like help choosing a storage unit, our friendly storage professionals are here to help. Contact our team to learn more about our storage units and find your space today!
More From Devon Self Storage