4 Benefits of Climate- Controlled Storage | Devon Self Storage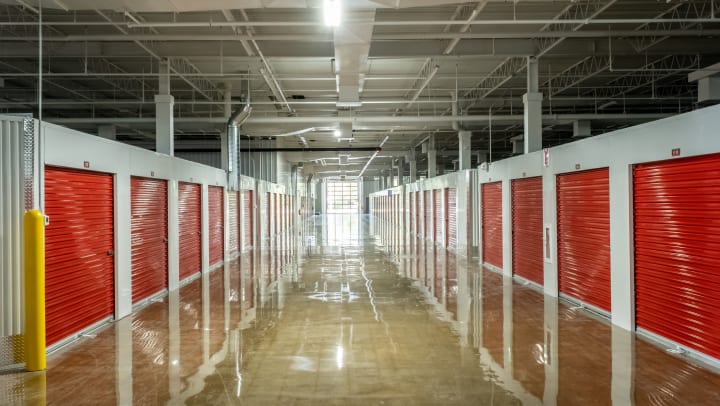 Considering self storage? While traditional units work great for many of your belongings, some items do better in a controlled environment. That's where climate-controlled storage comes into play. There are many benefits of climate-controlled storage, and some may surprise you! Check out our handy guide on how this specialty storage can help.
A Controlled Environment
First and foremost: What does climate control do? Put simply, climate-controlled storage regulates temperature and humidity in your storage unit. This is important, as heat and humidity create moisture. Exposing your valuables to moisture creates its own set of problems, from mold and mildew to warp and rot. Climate-controlled storage maintains a stable environment in your unit year-round, so no matter what the weather looks like, your belongings will stay in the same condition they arrived.
Defense Against Dirt, Debris & Pests
Climate-controlled storage also helps protect your belongings against other intruders, including dirt, debris, and, most importantly, pests. Climate-controlled units are usually indoors and typically offer insulated walls and roofs, providing an additional preventive measure against rodents and insects. Pest infestations can wreak havoc on your belongings, which not only can cost you big, but can even pose threats to your health due to the diseases pests like mice and cockroaches are known to carry. Climate control is a worthy investment to further safeguard your valuables and ensure your own well-being.
Peace of Mind
This may sound obvious, but moving is already stressful enough. With so much on your mind, the last thing you want to do is worry about whether a muggy day is going to damage your family heirlooms or record collection. When you rent a climate-controlled storage unit, you can rest easy knowing your valuables have a stable environment, free from nature's unpredictability.
What Items Need Climate Control?
Due to the extra layer of protection it provides, climate-controlled storage is beneficial for all of your items, particularly if you plan on storing for an extended period of time. That said, there are some items in particular that are more prone to moisture-related damage. These items include:
Electronics
Wood or leather furniture
Household appliances
Musical instruments
Business files
Photographs
Artwork
Medical supplies
DVDs, CDs & vinyl records
Wine
Not sure if climate-controlled storage is necessary for your storage needs? Get in touch with one of our storage pros! We're here to serve you.
Store With Confidence
Looking for more expert storage advice? Visit the Devon Self Storage blog for valuable information on how to make the most of your storage space.
More From Devon Self Storage