4 Features To Look For When Storing Heirlooms | Devon Self Storage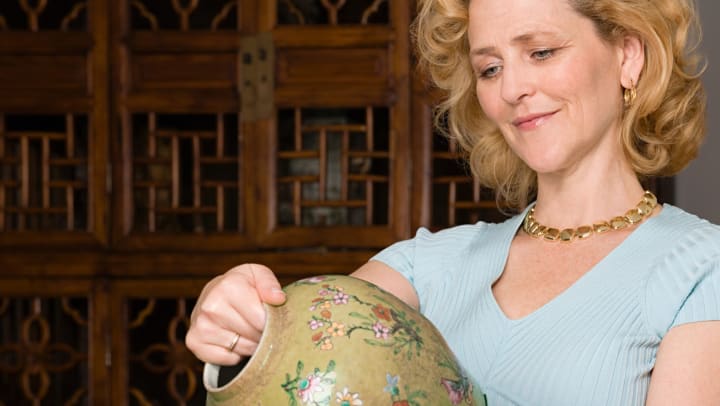 From important business files to antique family treasures, learn how to store valuables and the important conditions and security features you'll want to have when storing your cherished items in a self storage unit.
Protect Your Cherished Items with Advanced Security Features
Perhaps you've inherited several lovely (but large) pieces of antique furniture, artwork, family photo albums, or grandma's beautiful silverware and china. Maybe you have a cello or piano you rarely play, or a vintage car that no longer runs but aren't ready to part with yet.
These are all first-world problems, to be sure. But if you don't have extra space in your home to display or keep these items, consider secure storage and the following tips from Devon Self Storage to keep your valuables safe. The extreme temperatures and moisture often found in your attic, basement, or garage makes these spaces less than ideal for your cherished items. It's important to choose a solution that will help preserve and protect the items you're storing – one that offers advanced security features and preservation options for your peace of mind./
24/7 Monitoring
Whether the value of the items you're storing is monetary or sentimental, 24/7 video surveillance at the storage facility is a critical element. This enables staff to better monitor activity at the premises both onsite and remotely. Around-the-clock digital monitoring helps deter would-be criminals and their activity. A break-in is less likely if the intruder thinks they could be identified with video evidence, or their actions are being observed in real time.
Fully Fenced Perimeter & Well-Lit Grounds
The best security systems provide layers of protection and include both active and passive elements. A fully fenced facility provides a physical barrier to unauthorized entry and works in tandem with other features such as digital surveillance, good lighting, locks, and electronic alarms, to provide additional protection.
Electronic Gated Entrance
You want your valuables to be safe but still want the flexibility to access your storage unit as needed. That's where a gated or controlled entrance with electronic keypad access is a must. It maintains the storage facility's perimeter security but allows for extended access hours and ease of use for renters.
Climate-Controlled Units for Sensitive Items
If you are storing wood, leather, or fabric items, artwork, books, electronics, or important documents, you may want to consider a climate-controlled unit that can avoid damage that results from moisture, mould, and extreme temperatures. By maintaining steady, moderate temperature and humidity levels, these units help preserve your valuable and irreplaceable items from mildew and mold growth, decomposition, yellowing, staining, warping, and cracking.
Benefits of Storing Family Heirlooms in Self Storage
There are many benefits to keeping family heirlooms and important documents in a storage unit, especially if you don't have space or a suitable location for them at your home or your business. At a storage unit, your belongings will be kept out of direct sunlight and protected by layers of advanced security features. You also have the option of choosing an extra line of defense with a climate-controlled unit for additional preservation from destructive elements.
For more tips for keeping your valuables safe, and moving and storage advice, visit check out the Devon Self Storage blog.
More From Devon Self Storage