Things To Do in Memphis, TN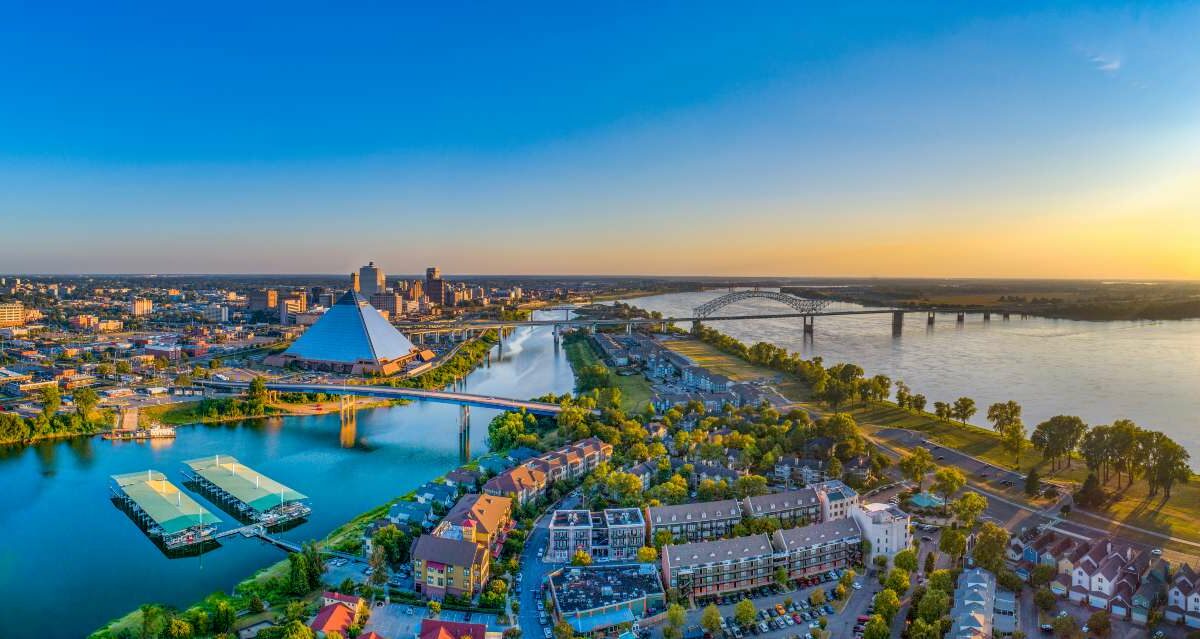 Memphis, TN has many things to see and do for families, couples, and singles to enjoy. Regardless of what stage of life you're in, there is plenty to do in this exciting city. So if you're planning a trip to Memphis or considering moving there, check out everything the city offers.
Things To Do in Memphis
Families
There are a multitude of family activities for everyone of all ages to enjoy. Here, you can learn about indoor and outdoor activities your family can participate in throughout each season of the year. Activities for families in Memphis include:
Memphis Zoo. Located in Midtown, Memphis, the zoo has over 3,500 animals and 500 different species. The zoo in Memphis is currently ranked as one of the top five zoos in the country. It is a must-see!
Fire Museum of Memphis. A premier interactive museum about fire located in the Legendary Fire Engine House No. 1. This museum has interactive attractions that appeal to people of all ages. There is also a store inside with fire and rescue-related products.
Memphis Museum of Science and History. A place for children and families to explore, discover, and experience science and nature. There is also an attached IMAX theater and planetarium.
While these are three popular family activities, your family can do other fun things, including putt-putt golf, the Memphis Botanical Gardens, Fuller State Park, and the Memphis Music Hall of Fame.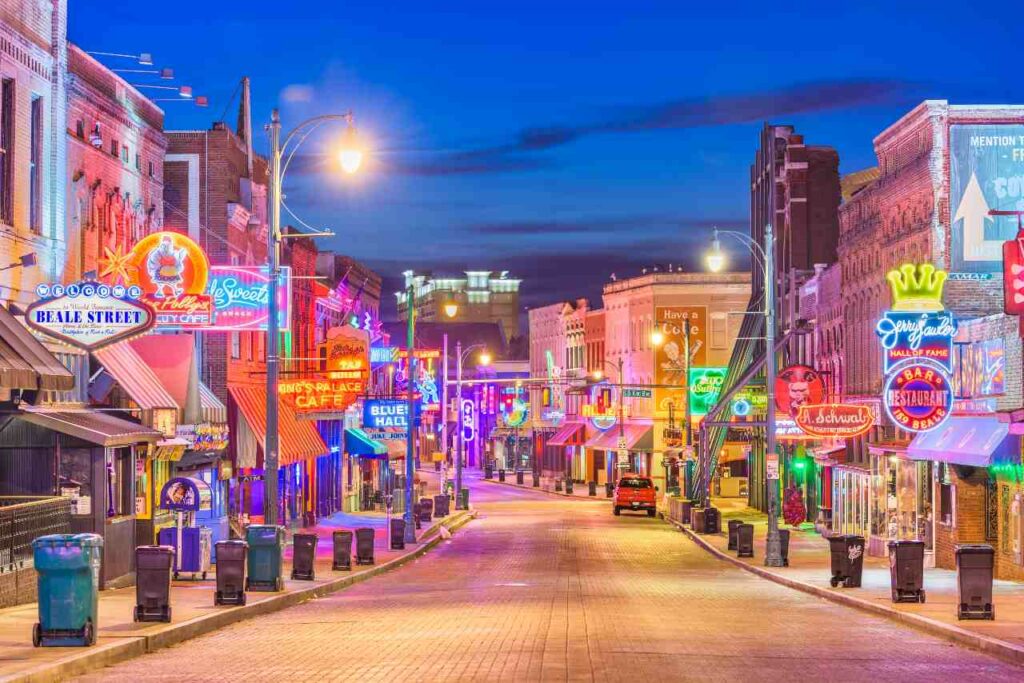 Couples
Whether you're looking for something fun to do on the weekend or want a nice night out, there is plenty for couples to do in Memphis. Activities for couples to explore include:
A Memphis Grizzlies basketball game. Part of the NBA, the Memphis Grizzlies are a blast to watch. Ticket prices are very affordable, depending on where you choose your seats.
Carriage tours of Memphis. If you're looking for a romantic activity, go for a ride on a carriage tour. Carriage tours operate day and night and can bring you and your loved one around the city.
Beale Street Historic District. At the turn of the 20th century, Beale Street became the home of the blues. If you're looking for a night out with good music and food, the Beale Street Historic District is the perfect stop.
Other unique activities Memphis offers for couples to enjoy include the Dixon Gallery and Gardens and the Memphis Botanic Gardens.
Singles
There are many activities to do by yourself in Memphis, TN. Some of the most popular activities include:
The Stax Museum of American Soul Music. This museum pays special tribute to artists who recorded there and other American soul legends. Interactive exhibits at this museum feature films, stage costumes, musical instruments, and other memorabilia.
Crystal Shrine Grotto. A concrete cave with stone forms, expert craftsmanship, and religious imagery. Artist Dionicio Rodriguez created the art that sits upon those grounds.
Other activities for singles to enjoy include Mud Island Park, the National Civil Rights Museum, and the Woodruff-Fontaine House Museum.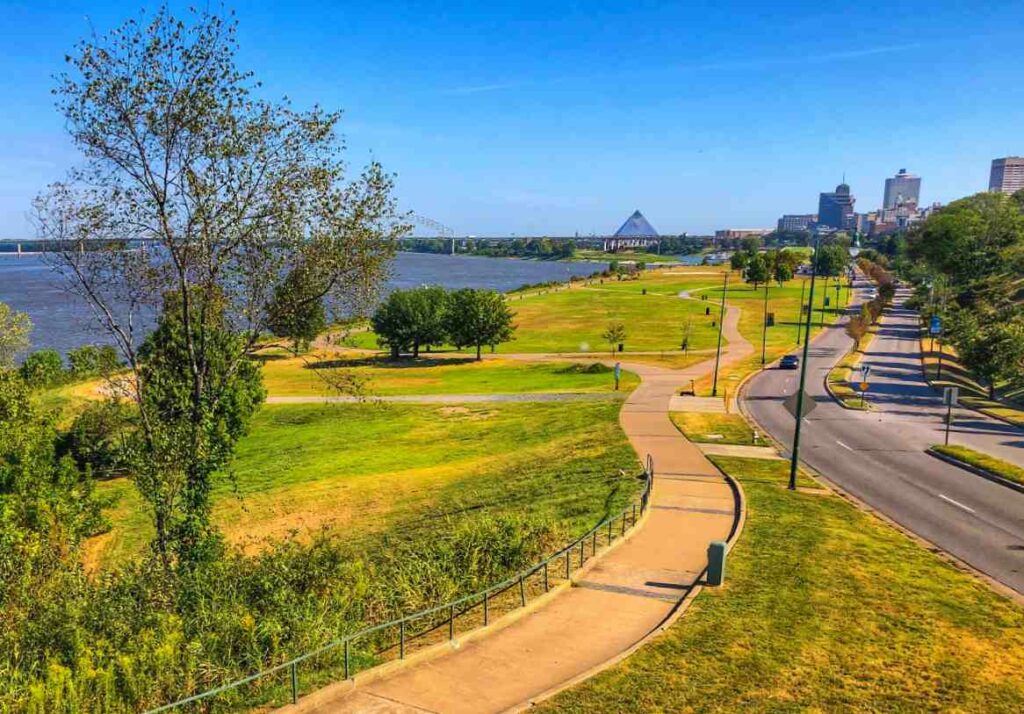 Benefits of Living in Memphis, TN
People are moving to Memphis because of the low cost of living and incredible entertainment. Memphis is a city known for its music and endless entertainment options. In addition, there are so many benefits of choosing Memphis as your home because it brings great weather year-round. Other benefits of Memphis living include:
Affordable housing. With rising inflation, home prices have skyrocketed in the past few years. Memphis still offers affordable homes that are easier to acquire than in other parts of the country. There is also a variety of housing options to choose from.
Good schools. Memphis has many different neighborhoods offering children a quality education. Families thinking about moving to Memphis can rest assured there are good schools for their kids to attend.
Low income tax. Another thing that makes Memphis an affordable place to live is its low-income tax rates. Workers can keep more of their income in their pockets and not have to pay the government as much of their hard-earned money.
Mild winters. Memphis is a great choice for those who don't care much for the cold. Winters typically stay pretty mild and do not bring extremely cold temperatures or large amounts of snow.
There are many reasons to choose Memphis as your next home. On top of these benefits, there are many storage options available to make your move easier. You can store your stuff while you sell your home to make it look less decluttered, and it can give you a head start on moving.
Devon Self Storage Can Help With Your Move to Memphis
There are so many things to do in Memphis, regardless of your life stage. To make your move easier, Devon Self Storage can help. We have many storage units available to utilize during your move. By renting a storage unit, you can move into your new place slowly and store items you aren't sure you want to keep.
Contact us today to learn more about our storage unit features. Whether you're ready to rent a storage unit today or just want more information, a friendly member of our team can answer your questions.
More From Devon Self Storage