The Benefits of Vehicle Storage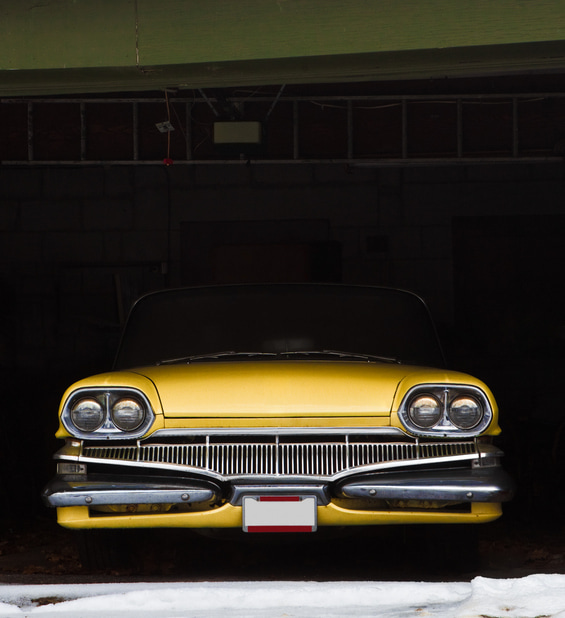 As leaves fall and temperatures slowly drop, it can only mean one thing – winter is coming. And if you have a car, boat, RV, or other vehicle that may have to brave the elements, you need a solution that can shield it from nasty weather; you need vehicle storage.
Whether you've never stored a vehicle, or you're not sure how to prepare one for winter storage, our team at Devon Self Storage has you and your vehicle covered. Discover the benefits of vehicle storage and learn how to prep your ride for the winter season! 
Before we dive into learning why storage is a great option for vehicle owners, let's answer a common question about using a self storage unit.
Can you store a vehicle in a storage unit?
Yes, you can store a vehicle in a storage unit! In addition to storage units designed specifically for vehicles, you can store a car, boat, motorcycle, and more in an appropriately-sized drive-in storage unit. 
Not sure if your vehicle is right for the storage unit you're considering? Contact your local Devon Self Storage professionals. They can help you determine which storage unit near you is best-suited to your vehicle storage needs.
Winter Storage is Better for Your Vehicle
One of kids' favorite things about winter is often dreaded by adults: snow. In addition to making driving hazardous, snow, ice, and salt from the roads can take their toll on your vehicle, especially if it's sitting out on your driveway. 
Cracked windshields from falling icicles and rust from road salt and melting and refreezing ice can leave you with hefty repair bills in the spring. Even dents are a potential snow-related issue for your vehicle – heavy heaps of snow can weigh down and warp car hoods, and hail and sleet leave behind countless little dents.
When you have more vehicles than garage space, don't rely on tarps or car covers to save them from winter weather. By using a winter storage unit, you can provide a much-deserved home away from home for your car, RV, boat, or motorcycle until temperatures start rising again. Understanding the benefits of vehicle storage is only half the battle, however; it's vital that you also know how to properly prep your vehicle for storage. 
How to Prepare a Motorcycle for Winter Storage
You may love cruising down the highway on your bike, but when the weather turns snowy, it's time to roll into a storage unit. A few things we recommend doing to prepare your motorcycle for storage include:

Clean your motorcycle – leaving dirt on you motorcycle while it's in storage can contribute to corrosion
Change all your fluids – in addition to cleaning your motorcycle's exterior, make sure to change your oil, top off your tank, and add fuel stabilizer to keep your engine from having issues
Charge your battery – batteries discharge over time, so save yourself from having to buy a new battery next year by charging your current one
Drain your carburetor – the last thing you want to do is let old gasoline sit in your carburetor while your motorcycle is in storage!
Plug your airbox and exhaust – whether you keep your motorcycle in a storage unit or in your garage at home, plug your airbox and exhaust to keep pests from crawling inside
Elevate or inflate your bike's tires – you'll want to do this to prevent flat spots from developing in storage
The Benefits of RV and Boat Storage
Cars and motorcycles aren't the only vehicles that benefit from storage. In addition to shielding your RV or boat from inclement  weather and unwanted critters, keeping them in a storage unit can help create more space in your driveway or the street in front of your home.
How much does a winter vehicle or boat storage cost?
Winter vehicle and boat storage costs are dependent on how long you plan to store your vehicle, what size storage unit you choose, and how many vehicles you need to store. At Devon Self Storage, we offer affordable month-to-month rates to ensure you only pay for vehicle storage for as long as you need it.
Give Your Vehicle a Home away from Home at Devon Self Storage
When you need RV storage, boat storage, or a place to keep your car or motorcycle for the winter, you can count on Devon Self Storage. With self storage facilities in more than 20 states, we're here to help you create the space you need for your ride with convenient storage features and affordable month-to-month rates. Let Life Happen with our storage professionals – find a vehicle storage unit near you today!
More From Devon Self Storage