Summer Storage 101 for College Students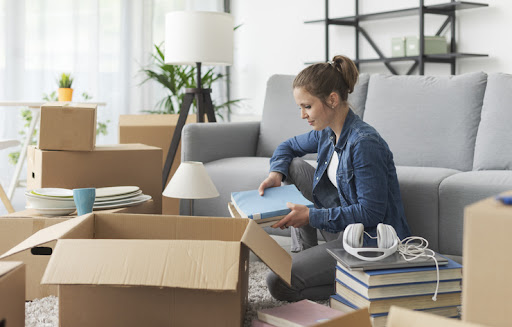 Life as a college student is full of transitions. From adjusting to a new class schedule every semester to learning how to live with roommates, you've got a lot on your plate! For many students, one of the biggest transitions is finding a place to keep their college furniture over the summer.
While some students have the luxury of staying on campus over the summer, most dorm residents and college apartment renters must move out in between semesters.
If the approach of summer has you bracing to throw away clothes or furniture you still need or want, you can put that dread to rest with Devon Self Storage. We'll show you how to use summer storage as a college student until it's time for classes to start again. 
Why should college students use summer storage?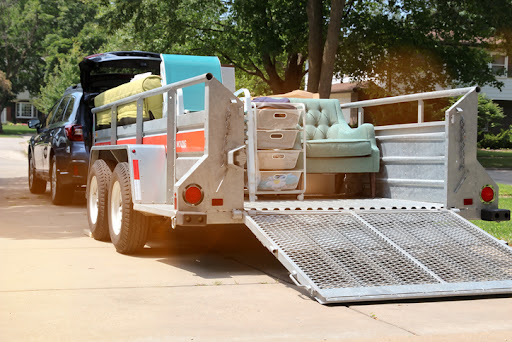 After a marathon of taking finals, no one looks forward to packing and moving all their college belongings just to haul them back to campus a few months later. And if you live across the country from your university, your options for taking your college belongings home for the summer are even more limited. 
In addition to the energy it takes to move everything, you're looking at the additional expenses of gas money, renting a moving truck, and potentially replacing any furniture that won't fit in your family's home. To make matters worse, moving has gotten even more expensive in recent years.
When you rent self storage as a college student, you give your belongings a home away from home until it's time for the next semester. Once you return in the fall, you can take your belongings out of your storage unit at your own leisure—no expensive moving truck needed!
Give yourself the gift of summer storage as a college student; rent or reserve a storage unit from Devon Self Storage!
What are my options for summer storage?
At Devon Self Storage, we understand every student's storage need is unique. If you have a couch you just can't part with, slide it into a 5' x 10' storage unit until next semester! For students with fully-decked chapter houses or dorm suites, we offer larger 10' x 10' or 10' x 20' units. No matter how much storage space you need, you can find the unit that fits your needs. Find a Devon Self Storage facility near you to explore available unit sizes.
How to Rent Storage Over the Summer
Renting a self storage unit at Devon Self Storage is a breeze for college students! You can rent any of our storage units in three easy steps; just find the unit size that matches your needs, sign your lease, and move your stuff in! 
And unlike other self storage facilities, we'll never lock you into a long-term agreement. You can rent any of our storage units on an affordable month-to-month basis. Contact your local Devon Self Storage facility to see how you can save on summer storage.
How to Choose a Storage Unit
Not sure which storage unit is right for you? No problem! We have several resources to help you choose the best option, such as our FAQs and storage tips. For college students, we typically recommend a 5' x 10' or 10' x 10' storage unit. If you only need to store clothing or marching band equipment, you may even consider a 5' x 5' storage unit!
Plan to store wooden furniture, vinyl records, or electronics? We also recommend climate-controlled storage. Depending on where you live, summer heat can be brutal on storage units without climate control. Want to learn more about climate-controlled storage? Contact our team for additional information. 
How to Decide What to Put in College Summer Storage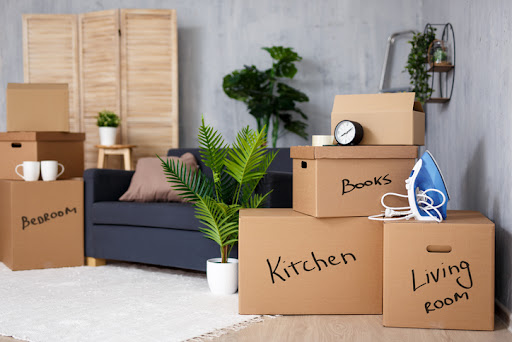 Picking what to put in your summer storage unit is a big decision, especially if you'll be living outside your college town (or state) until school starts. Before you start packing your belongings, lay them all out and divide them by necessity. Your fall and winter clothes, for example, can probably stay in your summer storage unit. Common college items to keep in your summer storage include:
Decor
Extra bedding
Non-summer seasonal clothing
Throw pillows and blankets
Cooking utensils
How to Pack Your Belongings for Storage
Boxes are your best friend when it's time to store college belongings for summer. Make sure to use medium-sized boxes that are easy to lift and stack. No matter what you plan to put in your boxes, make sure they're light enough for you to carry. Before you tape your boxes up, pick them up to test their weight. If you struggle just to lift them up, no problem! Just take out a few things and move them into a new box. 
Additionally, keep track of each box's contents. Even if you don't make a detailed inventory list (which we recommend!) Write out the room or types of belongings each box belongs to. Your labels can be as simple as "Bedroom decor," or a short bulleted list of the box's contents.
Find Your Student Storage Unit Today
When it's time to head home for the summer, don't let your college furniture and belongings slow you down. Keep them close to campus with a student storage unit from Devon Self Storage! We offer a wide range of affordable, convenient summer storage solutions. Find a Devon Self Storage facility near your college or university and start preparing for summer today!
More From Devon Self Storage