Storage Tips for Students Transitioning | Devon Self Storage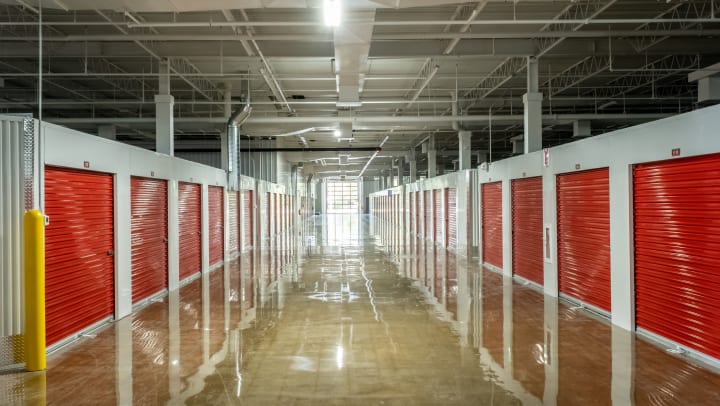 As a college student, you have plenty of to-dos on your schedule. Figuring out where to keep your stuff during transitional phases doesn't have to be one of them. At Devon Self Storage, we've helped students safeguard their belongings with conveniently located storage units since 1988. With facilities in Cordova, TN and other communities around the country, we've learned a thing or two about helping people stay organized during all kinds of changes.
Organize Your Space
Whether you're living in a cramped dorm room or sharing a rental, you could probably use more elbow room. Thankfully, storage containers, adhesive wall hooks, and other accessories can help you make the most of the space you do have. Try these organizing tricks:
Use bed risers and under-bed storage containers
Supplement your closet space with clothes racks
Store towels and sheets in hanging shoe organizers
Keep track of small items with a key-and-mail organizer
Create vertical and overhead space with adhesive wall hooks
But remember: check with the school or your landlord before attempting any storage maneuvers that will leave marks or holes, as every building has different policies regarding wear and tear.
When Students Need Storage Units
Events ranging from the predictable to the unexpected can create a need for self storage. Here are just a few situations that can call for a storage unit:
Summer break
Studying abroad
Cramped dorms or living quarters
Parents moving or running out of space for your things
Unexpected move due to fire
Problems with landlord or roommates
We can help students find the right-sized storage unit at our facility in Cordova, TN and other locations.
Keep Ownership of Sentimental Items
College is often a time where people make great connections and learn important things about themselves and the world. However, it's easy to get overwhelmed by the fast-paced world of college and transitional periods. A storage unit can help you keep sentimental items you might not otherwise be able to. If you do, your future self will thank you for it!
Get Bogged Down With Knowledge, Not Stuff
Figuring out what to do with off-season clothes, textbooks, sports gear, and other belongings can be tough – especially if you're in a hurry. Whatever your situation, Devon Self Storage can help. We have storage units in a wide range of sizes at our easily accessible facility in Cordova, TN. Our friendly, knowledgeable staff can help answer any questions you might have. Reserve a unit online today!
More From Devon Self Storage