Must-Know Tips for Living in Temporary Housing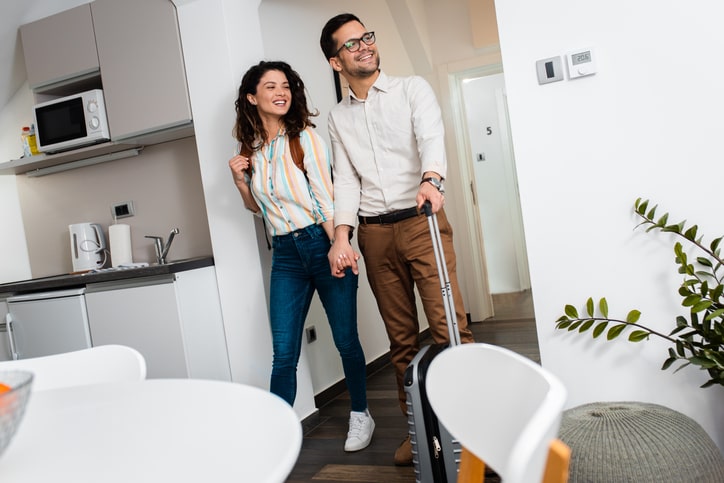 Whether you're moving to a new apartment, renovating your home, or preparing for a military deployment, you may find yourself in need of temporary housing at some point in life. When the next transition in your life arrives, be prepared with  Devon Self Storage. We've collected our must-know tips for living in temporary housing. Learn how to choose the right short-term housing option, where to store your belongings, and more with our team.
What is Temporary Housing?
"Temporary housing," also known as short-term housing, is a term used to describe renting a house, apartment, or hotel room until you have access to your permanent residence. If you're a traveling nurse, military service member, or business professional, you may also know it as "corporate housing."
Regardless of what you may know it as, temporary housing refers to in-between lodgings for individuals, families, or professionals. People often need temporary housing for a wide range of reasons, such as:
You're moving from an apartment to a residential home
You're in the process of buying a home
You have a gap in between apartment leases
You're moving on short notice for your job
You're building a new home and need a place to stay in the meantime 
You or your military spouse has received permanent-change-of-station (PCS) orders
Devon Self Storage's Tips for Temporary Housing
When you need a home away from home, you have several options to choose from—and even more decisions to make. Figuring out temporary housing can be a draining process. With tips from Devon Self Storage, however, you can navigate this unique situation like a pro.
1. Choosing the Best Short-Term Housing Option
As we mentioned earlier, you have a wide variety of options to choose from for temporary housing. You may think of extended stay hotels when you think of temporary housing, but other options include:
Airbnbs
Short-term rental apartments
Corporate housing
Staying with friends or family in the area
The option that works best for you, however, depends on your budget and how long you plan to use temporary housing. You may be tempted to rent temporary housing as soon as possible; however, it's crucial to your budget that you review your "must-haves" before you sign the dotted line for temporary housing.
If you're finalizing contract details for a new house, the closing process can take between a week and a month. Alternatively, if you're building your new home, you may be waiting up to seven months to stroll through your own front door.
You may be tempted to temporary housing as soon as possible; however, it's crucial to your budget that you review your "must-haves" before you sign the dotted line for temporary housing, take all your needs into account, such as:
Pets: Ensure your temporary housing is pet-friendly if you have furry friends.
Proximity: Is the temporary housing unit close to your job or new home.
Price: Temporary housing prices vary between options.
Perks: If you're fine with "roughing it" to save money, you may consider an apartment; if you prefer comfort, an extended hotel provides several amenities.
2. Work with a Temporary Housing Professional
Navigating the waters of temporary housing on your own can feel overwhelming. If you're in need of temporary housing for the first time, consider working with a real estate agent or temporary housing professional. Common temporary housing services include:

3. Widen Your Search Radius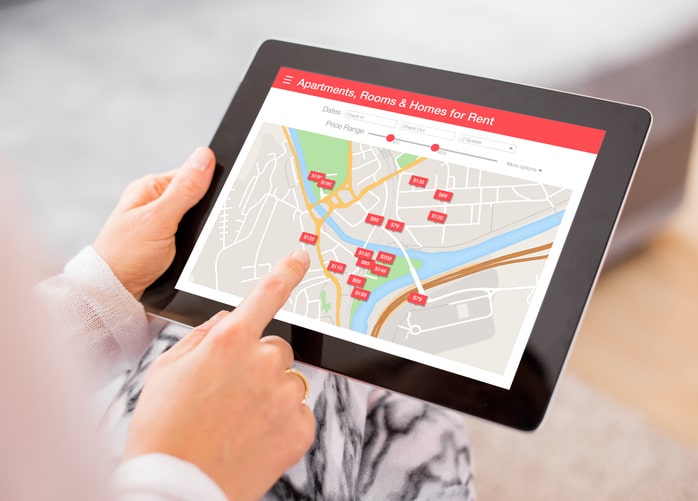 If you're struggling to find affordable temporary housing near you, it may be time to expand your search radius. Obviously, you'd prefer to stay somewhere close to your permanent residence or job, but if you live in a heavily populated area with high demand for housing, a place with a short commute can become expensive quickly. 
When you search for housing, use sites that have interactive pricing maps, such as Airbnb. An interactive pricing map provides a bigger picture of available temporary housing in nearby areas. You may have to tack a few extra minutes onto your commute, but your temporary housing budget will thank you. 
5. Place a Hold on Your Mail Delivery
While it's an option to use your temporary housing address as your mailing address, you risk forgetting to update your address after your stay ends. Don't let your bills, letters from loved ones,  and other pieces of mail become victims of your address shuffle—hold your mail delivery rather than update your mailing address with your temporary housing information. When you're finally settled into your new home, you can easily restart your mail service online.
If you need a reliable address to deliver your online orders, professional packages, and other mail in the meantime, however, consider sending them to a self storage unit. Many of Devon Self Storage's fenced, well-lit storage facilities offer delivery acceptance when you rent a unit with our team.
Why Self Storage is Ideal for Temporary Housing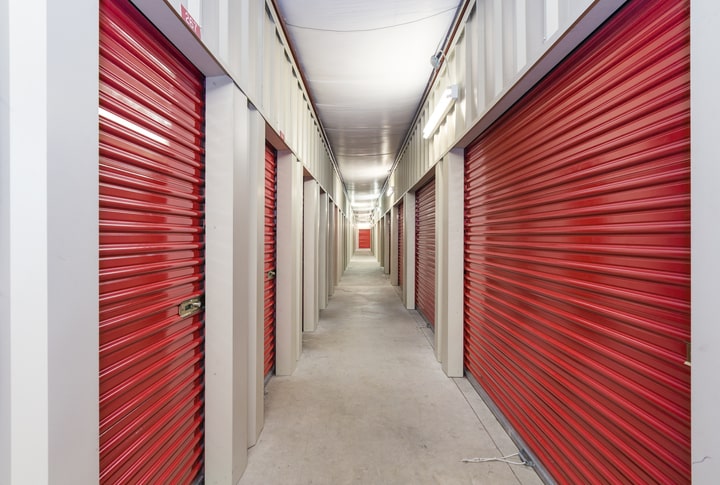 A self storage unit isn't just a convenient place to send your mail; when you're in temporary housing, your belongings need a home away from home, too. Before you donate or throw away items you still need or want, store them in a self storage unit at your local Devon Self Storage facility. 
Our affordable month-to-month leases and helpful storage features fit a wide range of storage needs. When you're in between homes during a move, or you're researching a city for your new store location, you can count on our convenient self storage options.
Be Prepared for Temporary Living with Devon Self Storage
Take a layer of work off of your temporary housing experience—instead of juggling your belongings between addresses, store them with Devon Self Storage. When you choose from our wide range of storage unit sizes, you can rest easy and let life happen. Find a Devon Self Storage facility near you and rent your storage unit online today!
More From Devon Self Storage