How To Use Self Storage for Your Small Business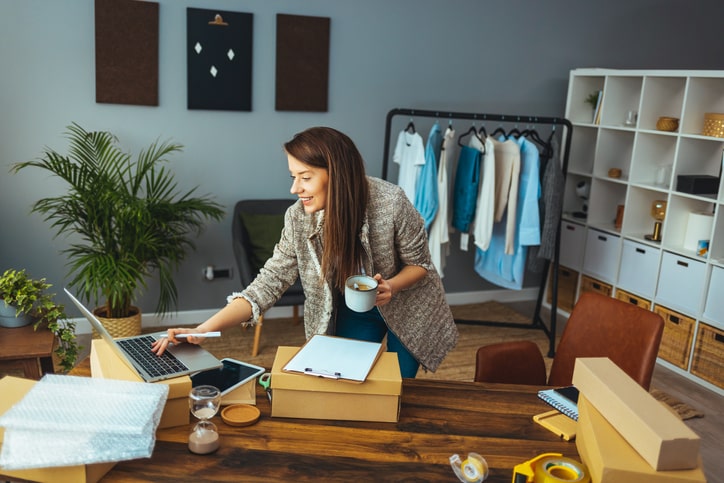 Owning a small business allows you to pursue your passion but can blur the line between your personal and professional lives. Many business owners have to make ends meet while starting out, and they either bring work home or are forced to store business inventory at home. Not having a healthy work-life balance can affect your mental health and daily routine. Utilizing self storage can provide structure to your life and help you efficiently manage your business. Devon Self Storage has a wide variety of storage types to accommodate business storage needs.
4 Benefits of Small Business Storage Units
There are many moving parts and pieces that come with managing a business. From inventory to large equipment, supplies can add up fast. A dedicated space for extra supplies and business inventory can provide peace of mind knowing your items are safe and protected. Here are four benefits of utilizing a self storage unit for your business inventory:
1. Storing Documentation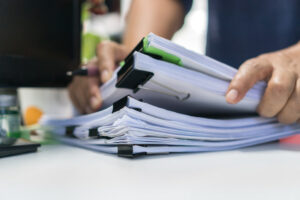 Keeping your files organized and filed away can reduce stress while managing your business. If you have files you don't need to have on hand for day-to-day work, storing documentation in a file cabinet inside a storage unit can help. For additional protection for important documents, climate-controlled storage units are an ideal solution. With a climate controlled storage unit, you're able to maintain a consistent temperature in your storage unit and help prevent wear and tear. 
2. Advanced Security Features
When storing your items, it's important to have peace of mind knowing your belongings are kept in a clean, safe environment. With modern security features at select storage facilities, you can be sure your items are protected with 24-hour digital video recording, fully fenced facilities, gated access, and more. At Devon Self Storage, we offer high-quality storage features, providing a hassle-free experience.
3. Store Business Inventory
Storing business inventory in a storage unit might seem like a lot of work initially, but it doesn't have to be. Advanced storage features such as drive-up storage units, wide driveways, and packing and moving supplies can make the process easier. Seamlessly pull up to your storage unit and load or unload your business inventory without making several trips up and down flights of stairs. 
Devon Self Storage provides convenient commercial storage features to make managing business inventory easy. We offer personalized gated access codes, allowing multiple employees to access your storage unit when needed. Other commercial features we offer include:
Month-to-month leasing
Drive-up storage units
Wide driveways
Packing and moving supplies
Gated Access
And more! 
4. Declutter Your Office Space
Decluttering your office can make it feel like a more inviting and relaxed workspace. Free up space in your business or office by utilizing organizers and storing items you may not need at the moment such as seasonal décor or spare furniture. Keeping your storage unit organized can also help you quickly find items in your storage unit. A few tips to consider while using your storage unit include:
Utilizing storage shelves 
Use bins and stackable containers
Labeling boxes and storage items
Which Businesses Benefit the Most From Commercial Storage?
Typically, businesses who manage a large number of products can benefit the most from self storage. A good example is retail storage managers, who constantly order inventory to keep their stores stocked. On top of having additional inventory on hand, retail managers often order clothing for the next season in advance. Another example of business owners who benefit from self storage is contract workers. Since contractors are self-employed, they might need a space to store equipment or tools.
However, self storage solutions can help any business owner stay organized and store overflowing items. Having a space outside the store allows you to focus on current needs and store away additional items until you need them.
Find Your Storage Unit at Devon Self Storage
While you can't run a business out of your storage unit, you can utilize it to run your business more efficiently. At Devon Self Storage, we have a wide selection of storage unit sizes to best suit your small business storage needs. Our smaller 5' x 5' storage units are ideal for storing items such as documents, small equipment, and seasonal clothing. Additionally, we have larger units up to 10' x 30' and covered parking spaces for storing vehicles. Unsure what storage unit would be the right fit for you? Our unit size guide can help compare options. Find the right storage unit for your business at Devon Self Storage today!
More From Devon Self Storage