How to Prepare for a New Family Member in Your Home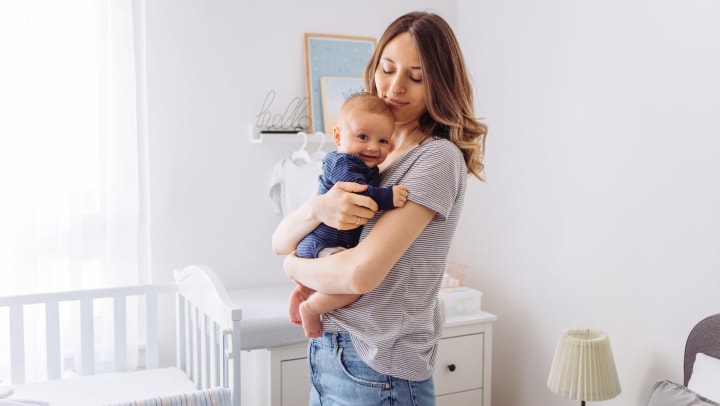 Need to make room for a newborn and the due date is approaching quickly? Maybe you have an in-law or two moving in? Or maybe you and your spouse-to-be are preparing to merge households? Life's big moments come in many forms. This handy guide, courtesy of Devon Self Storage, will help you create more space in your home for a new family member.
Make a Plan
Before you get going, brainstorm a plan. Identify who will stake claim to what rooms and determine how much space you'll need to clear out to make it happen. Make a checklist of all the things you'll need to do to prepare for your new household member's arrival.
Preparing for a Newborn …
Determine what furniture you'll need. Crib? Dressers? Changing table? Are you going to paint the walls a fun color? What accessories do you need? Rugs? Lamps? Brainstorm all your nursery room ideas, formulate your plans, make your newborn checklist, and get to work finding what you need.
Beyond traditional brick-and-mortar stores and online shops, check out Facebook Marketplace, Craigslist, and other online classified services for deals.
Preparing for In-Laws or a Roommate …
Much of the same goes here. Once you've figured out what room your incoming housemate is going to live in, figure out what you need to make it happen.
Are you converting a guest bedroom into a permanent bedroom? Great. It'll be easy. If not, start collecting the furniture you'll need. Be sure to check in with the new member of your household to see what they might be bringing with them and coordinate.
Clearing Space
Now comes the hard work. Chances are you'll have to devote some time to clearing space in your home for your new family member. That might mean some hard decisions and what to keep, what to toss, and what to give away.
Box It Up & Store It
Do you have too much stuff but just can't stand to part with too much of it? Well, you do have options that don't involve a Marie Kondo-level purge. Consider a Devon Self Storage unit. Find a location near you and reserve a unit. Our experts can help you find the right-size unit for you. Box up your stuff and store it with confidence. We have a variety of cost-effective storage options and would be happy to help you find the perfect space.
What Kind of Boxes?
Many of our locations sell boxes at our onsite packing and moving supply shops. Just swing by while you're reserving your unit!
You might also consider plastic boxes. They provide a sturdy home for your belongings – and you can use them again and again. And you can easily store away the empties in your Devon Self Storage unit between big moves.
Donate It
Going the purge route? Marie Kondo would be proud. Don't just toss everything into a landfill, though. Give your unwanted things second life by donating them. Find a local charity organization or thrift store near you and donate.
Another Space-Saving Tip: Multi-Purpose Furniture
When it comes to saving space, multi-purpose furniture is a lifesaver. Coffee tables with shelving and drawers. Ottomans with hidden storage chambers. Beds with hidden storage chambers. Daybeds that double as sofas. There's a world of innovative, multi-purpose furniture pieces out there. Explore. Come up with your own ideas. The right pieces can make all the difference in freeing up space on your homefront.
Check Out Our Blog
We hope this helps as you prepare for the big moment of welcoming a new family member into your home. For more storage- and organization-related articles, check out the Devon Self Storage blog.
More From Devon Self Storage