How to Pack Fast: 5 Quick Tips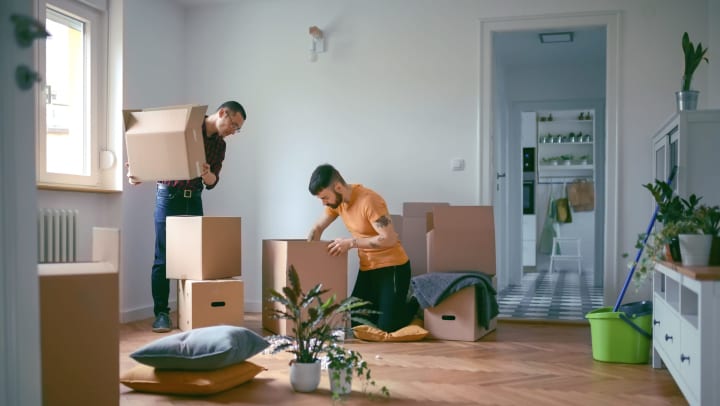 Sometimes, we don't have as much time as we'd like to make a move. But don't worry. Whether you have a week or weekend to get everything packed and ready to go, it can be done. Here are six pro tips for packing quickly when you're moving in a hurry.
Ask for Help
Don't underestimate how long packing all your things will take. Lean on your support network. Help comes in many forms. If you have pets or little ones who would otherwise slow you down, phone a friend to babysit. It's important to maintain your energy while packing – see if someone can swing by with nutritious food to keep you fueled. And of course, friends and family also make for helpful packing buddies! If it's within your budget, and the price is right, you could also hire help to do it all for you.
Pack a To-Go Bag
There are some things you can't live without. Before chaos ensues, pack a bag or two of all the essentials you need to take with you. Clothes, toiletries, important documents – keep these safe and out of the way.
Gather the Necessary Materials
Before you start packing, make sure you have enough boxes and quality packing tape on the ready. We also recommend investing in packing paper, bubble pack, furniture wrap, and a box cutter. Looking to save time and get everything in one place? Self storage facilities often sell packing and moving supplies onsite. Look for a storage facility near you.
Pack Light, Pack Tight
You're going to be moving a lot of stuff around. Even if you're hiring movers to carry your belongings to your new home, you'll still need to keep pathways clear when you're doing the packing yourself. That's why it's important to store heavier items in small boxes. Try to keep boxes 30 pounds or less.
For fragile items like dishes and or grandma's antique tea set, wrap them in paper before boxing them. Pack all your boxes tight (but don't overdo it). If you need some space filler, use paper or towels. To save you even more time, and give you extra peace of mind, you can purchase one of our glass/dish packing kits. Try to label your stuff as you go unless you're super pressed for time.
Sort Boxes Into Categories
You'd think taking the extra step to keep your valuables grouped together would be a time sink, but in reality sorting your things into categories while you pack can help you stay on task, keep walkways clear, and focus on one section at a time. Plus, things can and do often happen during a move. You never know when you may need to grab something you've already packed – knowing where to find it is half the battle. Keeping your boxed items organized is ultimately worth the effort, even during most last-minute moves.
We're Here to Help
Need some extra space for your move? Devon Self Storage has all you need to streamline the process. Find a facility near you and start storing today!
More From Devon Self Storage