How to Host the Best Holiday Party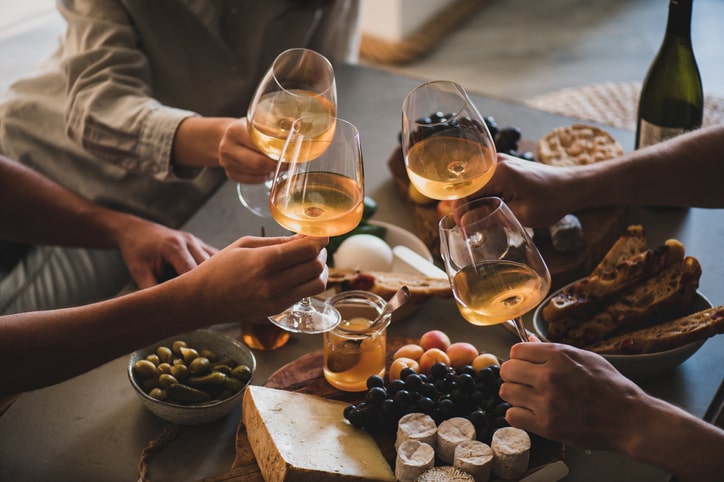 The holiday season is the perfect excuse to throw a big party with all your closest friends and family. With the weather getting chillier and a new year around the corner, what better time to invite loved ones over to celebrate in your warm and cozy home? If you're hoping to do just that this year, we've got some tips on how to host a holiday party that everyone will enjoy and remember. 
1. Pick a Theme People Will Love
The first thing to do is to figure out exactly what kind of holiday party you want to throw. Will it be an all-ages party with lots of kids? Make it a cookie decorating party or even a gingerbread house party. Are you aiming for a more grown-up affair? Consider a cocktail holiday party with a fancy dress code. When you decide on a specific theme, you'll be able to plan your party accordingly, from the menu to decorations.
2. Go All Out With Invitations
These days, it's easy and convenient to invite people to events online, via email, or over text. But if you really want to make your holiday party feel like a big deal, go the more formal route: make some physical invitations and either send them in the mail or hand deliver them. Nothing gets folks excited like getting to hold an invitation to an upcoming shindig in their hands! Physical invitations give you a chance to establish the party's theme with a cool design, and it gives your invitees a chance to put the invite on their fridge and fill themselves with anticipation every time they look at it. Plus, if you include instructions for how to RSVP, you'll get an accurate sense of how many people you'll need to prepare to host in your space. 
3. Come Up With Specific Activities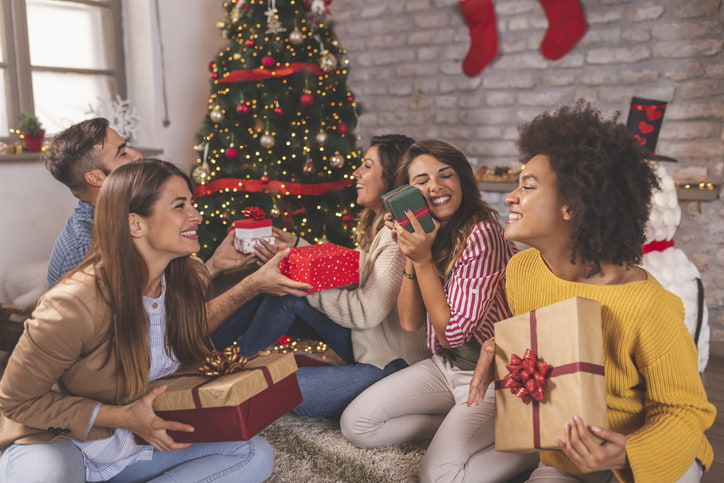 It's always good to have at least one or two specific activities for people to do when they get to your party. Whether it's a gift exchange, a holiday-themed game, or a holiday movie showing, including specific activities will help people who get a little anxious at parties enjoy themselves. At the same time, you don't want to overschedule the party, which could make people feel rushed and not give them a chance to just relax and chat. If you can find the right balance between structured and unstructured time, you'll be able to throw a party that will put just about everyone in a perfectly festive mood. 
4. Make a Plan for Food and Drink
When you're throwing a party, it's best to let everyone know what to expect when it comes to eating and drinking. Will you be serving hors d'oeuvres or an entire meal? Will you provide drinks, or is it BYOB? If you don't want to make a lot of food yourself, but you still want people to eat enough so they don't get hungry, you could even make it a holiday potluck. Odds are, at least a few of your guests will be so excited to share their favorite party dish that they'll jump at the opportunity to save you some effort. Whatever approach you settle on, just make sure to clearly indicate it on your invitations!
5. Put Together a Festive Playlist
Music can really add a lot to any party. If you curate a holiday music playlist based on the vibes you're going for, it could definitely set the right mood. Classy, jazzy, singalong? Take your pick! A thoughtful playlist can go a long way towards making a good party into a great one.
Utilize Self Storage to Prepare Your Home for Guests
Unless you throw parties all the time, you may find yourself wondering if you have enough space to comfortably accommodate your guest list. If you're worried that there's too much stuff and not enough room for partygoers, you may want to declutter ahead of time. You may find that you've got some things you can afford to let go of. You may also find some things that you definitely need to keep, but just don't need to access immediately very often.
If you'd like to clear out some space for your holiday party without saying goodbye to important documents, seasonal items, and other stuff you can't quite get rid of, Devon Self Storage can help. We offer a wide variety of storage unit sizes and flexible month-to-month leasing options, so you won't have to pay for more than what you need, or for longer than you need it. Our climate controlled units and secure facilities will ensure that your things are safe, secure, and easy to access. Find a Devon Self Storage location near you and reserve your unit today, or give us a call if you have any questions. We'll be happy to help you make room for the best holiday party you've ever thrown!
More From Devon Self Storage