How To Choose the Right Storage Unit | Devon Self Storage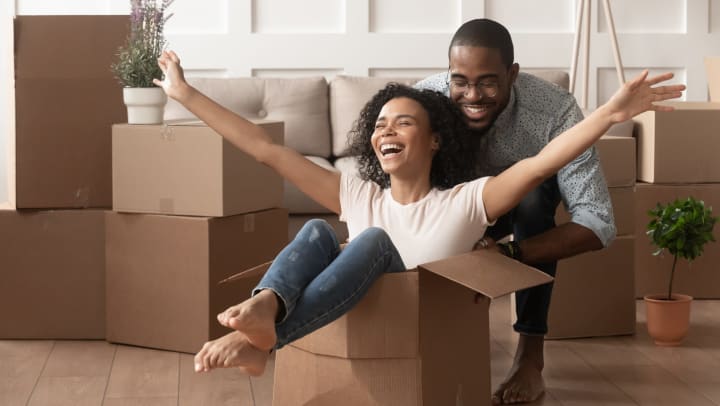 Whether you are buying or renting a bigger house or growing your business, a self storage unit is essential to any large move. But it's important to choose the right size storage unit – you don't want to arrive with your moving truck to discover everything won't fit, and you also don't want to pay for more space than you need. Let us help you plan ahead so you have a better idea of exactly how much space you need.
Make a List of What Will Be Stored
Will you take your cookware and eating utensils, clothing, bath stuff, your bed and bedding, just to cover the basics while you clean, paint, and update? Make a detailed list of everything else that's going into your self storage unit, including boxes with breakout sections on what each contain. This will help you stay organized but will also help you account for things after the move.
Measure Large Items & Add Them Up
Once you've listed everything that's going into your unit, measure the boxes and big items, like couches and tables, and then add those numbers together. This will help give you a rough idea. Two things to keep in mind are that you will also be able to stack items vertically, and you will want to add in extra room for pathways to access your belongings. Contact the management team at your storage facility and ask for their input. Be sure to provide them with your measurements.
Consider Which Items You Will Need Access to
If there are large items that will need to be moved out before other items, a long narrow unit may not be ideal because it could make maneuvering difficult and it may mean items will have to be stacked on top of your large piece of furniture. Knowing which items you will need to access first will also inform on which items should be placed in your self storage unit first.
Draw a Map
Once you've started moving your items in, create a detailed map as you list where particular boxes and other items are located. Be sure to actively build a pathway between stacks in your unit as you go so that you can access items in the middle and at the back. Number your boxes and make a key using your original list so that you know in which boxes to look for specific items. This will help you narrow down important items in a pinch.
For helpful tips on packing, moving, storing, and much more, head on over to the Devon Self Storage blog.
More From Devon Self Storage