How to Choose the Right Moving Company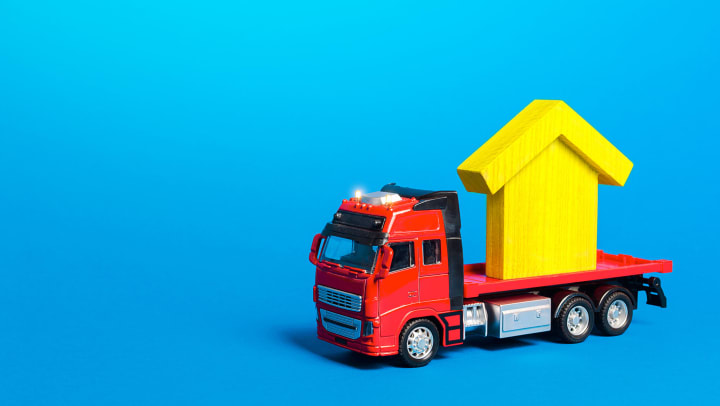 Finding help for your big move will reduce some of the burden on you but hiring a moving company can sometimes feel like its own herculean task. Whether you are moving long distance or just down the road, Devon Self Storage is here to help you pick the right moving services within your budget. Check out these pro tips to help you find the ideal moving company for your needs.
Know Your Budget
Moving service expenses build up quickly. You can get rid of a lot of headaches if money is no issue, but most people need to weigh the options. Give yourself enough time to plan in advance. First, calculate all your essential upfront costs – such as deposits, travel costs, and food, as well as expenses like licensing and registration for moves out of state – and your expected future monthly expenses. If possible, give yourself a cushion for the unpredictable. That way, you know how much you have left over for moving help.
Moving Help
On average, a local move with professional movers costs over $1,000. For interstate moves, expect to pay $5,000 or more. And that's before factoring in tips for good help! Sometimes, the extra cost is worth it. For one, you don't have to worry about doing the heavy lifting yourself. You can even pay for packing services if you like. If you're moving out of state and need to drive your car to your new home, you can hire movers to drive the moving truck for you. All this will help free up your time and empower you to stay focused on all the other countless little things that require your attention during a move.
Storage Containers vs. Moving Truck
If you're making a long-distance move, chances are you're weighing whether to use self-storage containers or a moving truck. Self-storage container services can be a more affordable option, particularly if you plan on loading and unloading the containers yourself. But if you're hiring movers at the point of pickup and/or the destination, that's going to cost you. Plus, this setup creates more points of contact you must stay on top of to ensure your move goes smoothly. If both options are affordable, you ultimately need to decide whether the cost difference between storage containers or a moving truck is worth the extra time and work you'll be doing on your end.
Consider Local Movers
Make sure you understand what you're paying for. Many bigger moving truck companies can keep their rates lower for the customer by combining cargo. Your valuables may be packed onto a truck with another household's. The truck might also make multiple stops at other terminals where your belongings are offloaded onto another truck. This is important to consider because not only does this increase the risk of damage to your belongings, it also means you're likely going to be waiting a lot longer to receive your stuff. It's not uncommon for a wait of two weeks.
A move made with a local company will likely be carried out on a single truck and give you more flexibility in terms of delivery date. You'll also have one direct line of contact, rather than an 800-number with labyrinthian menus you must navigate before you can speak with a human. The special attention paid to your belongings will probably cost you, but it's an ideal option if you have the resources.
Look Up Reviews
Plain. Simple. Look at what customers are saying. Check multiple credible sources. Ask around to your friends and family. Be informed.
Move With Confidence
Looking for more moving and storage tips? Check out the Devon Self Storage blog for expert advice.
More From Devon Self Storage