Handling Your Hand-Me-Downs: What to Do With Your Excess Clothing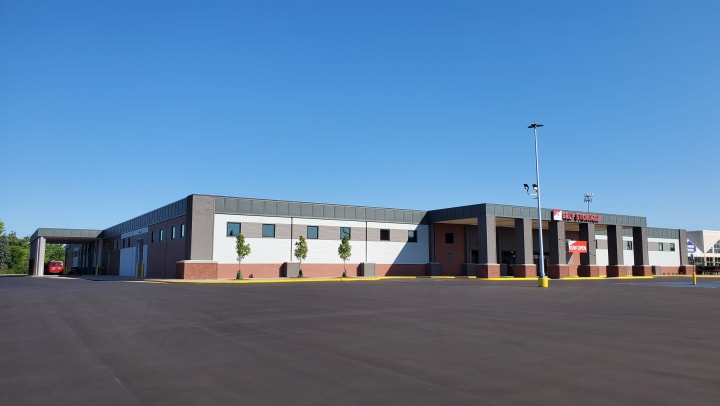 Most of us have at least a few pieces of clothing taking up space in our closets that never see the light of day. Whether you've already tried clearing out your clothes or find the project too overwhelming to even start, Devon Self Storage can help. Our storage units have helped plenty of Cathedral City, CA residents declutter, and these tips will help you get started.
Give Worn-Out Clothes a Little Love
When starting out your decluttering project, divide your things into three piles: donate, keep, and recycle. Whether you plan on donating or keeping your clothes, give gently-loved items a little TLC with professional or DIY stain removal and minor repairs. Most thrift stores and charity shops are unable to take donations that can't be worn by customers, so make sure your clothes are in good shape.
Get Tough With Your Closet…
Kick your project into high gear by unleashing a little ruthlessness. If you haven't worn something in a year, chances are it will continue to hang in your closet for a long time. While there's nothing wrong with hanging on to a timeless piece that's a little snug, trendy, or fashionable, clothing has a much shorter shelf life than other items. Assess how realistic it is that you'll still want to wear that piece of clothing if you lose weight or get another item. It's natural to say goodbye to old clothing, so don't sweat it if that needs to happen.
…But Being Sentimental is Fine, Too
There are times when we can't bear to part with clothing for sentimental reasons. It can be especially hard to let go of clothes we've worn during special moments, or clothes that were gifts from loved ones, or pieces that represent different periods in our lives. Even if you don't regularly wear it, you can safeguard these items in attics, basements, guest-room closets, or storage units. If you don't want to keep saving space for an old garment, consider re-purposing it into a new piece of clothing or decorative household item. From pillowcases and quilts to entirely new clothes, creative DIY enthusiasts can give beloved castoffs a whole new purpose.
Don't Let Your Old Clothes Get You Down
Whether you're preparing for a new season, tackling a clothing addiction, or decluttering your entire home, dealing with excess clothing doesn't have to be a major battle. Tackle that dreaded project with ease so you can enjoy a tidy closet. Need a helping hand? We have storage units in every size at our Cathedral City, CA facility. Contact Devon Self Storage, or reserve a unit online today!
More From Devon Self Storage