Handle With Care: Tips for Storing Heirlooms & Antiques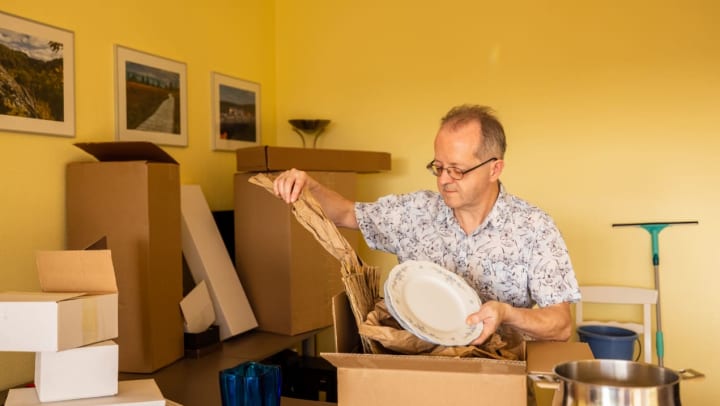 Many times those things that are most precious to us are also the ones that are most delicate and fragile – family heirlooms that have been handed down over generations, treasured collectibles, valuable antiques. You want to give these things extra care when packing and storing because they are important and because they need it. First, check to see if there are limitations on what you can store at your chosen facility. Then, follow these guidelines to make sure you preserve your valuables for the next generation.
Climate Control Is Critical
Temperature and humidity swings wreak havoc on all kinds of materials. The antique fabric in your quilt can turn to dust. The wood on your grandpa's rocker can become brittle or rot. Your Spode dishes can crack. Your vinyl collection can warp. Finding a storage unit or space with controlled climate is the biggest key to keeping your valuables in great condition. Keep in mind that some storage facilities offer temperature control only, while others offer both temperature and humidity control. Be sure to know exactly what you are getting.
Hands Off!
Obviously you need to handle your valuables in order to pack them. Just remember that oils from your skin can affect many materials, particularly heirloom furniture. Take a cue from museum curators and wear soft gloves. It's also a good idea to minimize the number of people who handle your items, both before and after packing. The fewer the touches, the less chance for drop or rough-handling damage.
Wrap Wisely
If you really want to make sure your valuables last many generations, you need to go beyond an extra layer of Bubble Wrap. You need to think about the particular needs of each of your family heirlooms and precious items and wrap accordingly. Here are a few common materials that need special attention.
Textiles: Humidity, chemicals, and pests can all destroy antique fabric. Wrap with acid-free tissue paper and place in plastic storage boxes with a lid that seals tightly. Look for heirloom quilt storage kits online.
Mirrors & Artwork: To avoid breaking glass and damage to delicate frames, make sure to wrap each piece separately in heavy acid-free paper. Then secure stiff cardboard or foam board on each side. Make sure the board is large enough to protect the corners of the frames. Store vertically on shelving off the floor.
Glassware & China: Wrap each piece separately with Bubble Wrap and use box dividers or individual boxes. Plates are best stored vertically. If you do stack, put no more than five plates in a stack. Use the sturdiest boxes you can find and make sure nothing gets placed on top of them.
Finally, it may sound obvious, but marking "fragile" and "this way up" on your boxes often gets overlooked in the shuffle of packing and moving. If you are using a moving company or having others help you store your things, place your wrapped valuables together and let everyone know that they need extra care, or that you will be handling them personally.
For more expert storage advice, keep an eye on the Devon Self Storage blog.
More From Devon Self Storage