Don't Make These 8 Common Moving Mistakes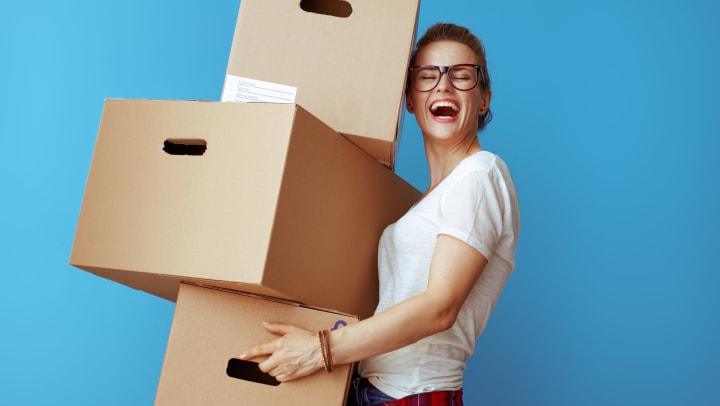 Moving is already tough enough. Devon Self Storage is here to help keep you from making it harder on yourself. Check out these eight common moving mistakes you should avoid at all costs.
Don't Start Late
Unless you're living it up as the ultimate minimalist, chances are you will need more time than you might realize to make your move happen as smoothly as possible. In short: Prep and start early. Make a list of everything you need to accomplish so you can keep focused. If you're still a few months away from the big day, space things out and pack a couple of boxes every day.
Don't Settle for the First Quote
Hiring movers? If you checked out our guide on choosing the right moving company, you know how valuable it is to compare rates, check reviews, and ask questions so you know what you're paying for. Even if you've already decided what company you're hiring, you might be able to negotiate a lower, discounted price.
Don't Overweight Your Boxes
Not sure how to pack for a big move? Don't overstuff boxes with heavy things. Be strategic about how and what you pack. Any box over 30 pounds is asking for trouble. Packing paper, towels, and blankets can help you pack tight without overloading your containers. Of course, they can also provide an extra layer of protection to your fragile items.
Don't Skip Labeling
Labeling your stuff is the easiest part of moving! You can go all out and color code everything if you want to stay super organized, but really a permanent black marker and some fragile sticker labels will do the trick. You'll thank yourself in the long run.
Don't Pack Away Everything
Whether you are moving across the country or down the street, you should always pack a bag of all your essentials. Clothes, toiletries, medications, and important documents – keep these on you so you don't have to rifle through box after box when all you want to do is brush your teeth!
Don't Forget Mail Forwarding
Sometimes it takes friends, family, and an old magazine subscription you didn't know you were somehow still subscribed to to get the memo: You have a new address. For a small fee, the USPS will forward mail sent to your old address to your new one. If you already have your move date solidified, you can schedule service right away.
Don't Overdo It
Moving is incredibly stressful – exhausting physically and mentally. Between the packing, prepping, heavy lifting, scheduling movers, communicating with leasing agents or Realtors, and keeping track of every little detail, you also have to deal with work, chores, and all your other daily responsibilities. It's easy to feel overwhelmed.
So, relax. It's crucial to maintain good health throughout the moving process. Stretch, eat regularly, stay hydrated. If you have the luxury of time, binge a few episodes of your favorite show when you need a break. You'll get through this, and it'll be worth it in the end.
Don't Forget Self Storage
If you are going to be living between homes during your move, you'll need to figure out where to keep all your stuff while you wait to move into your permanent place. That's where we can help. Devon Self Storage offers a wide range of storage options to accommodate all your unique needs. Find a facility near you and reserve your unit today!
You've Got This
We hope this handy guide will help you get prepared for the big day! One more tip: Don't forget to check out our blog for more pro moving and storage advice.
More From Devon Self Storage