How a Self Storage Unit Can Help Keep a Surprise This Holiday Season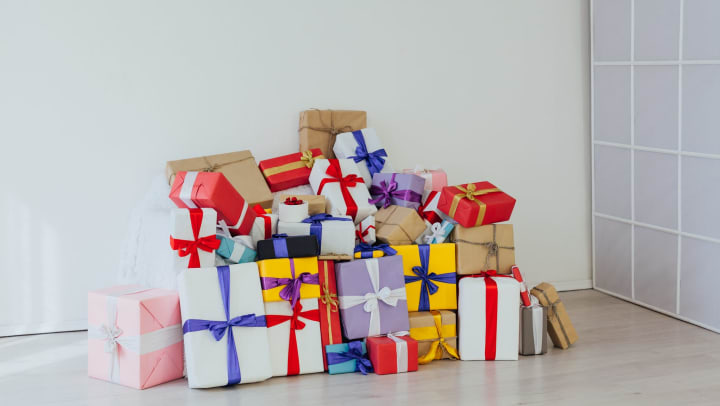 With the gift-giving portion of the holiday season fast approaching, many holiday 2020 plans are getting a shake-up. Everything from the annual trip to see your folks to that planned winter vacation someplace tropical to enjoy the holidays in the sun have been postponed. But you can still make the best of it. You can still have fun. And you can still buy presents. But with many people continuing to work and study from home, it's harder than usual to keep your holiday gifts a secret from the roommates, kids, or loved ones who share your space and just can't help but snoop for those Christmas presents. So, where is the best place to hide presents in this day and age? Thankfully, we have your answer – Devon Self Storage. Why Devon Self Storage? In a word, convenience.
Avoid Surprise-Spoiling Home Deliveries
One of the big issues with attempting to hide gifts from loved ones is the fact that they show up at your door. If you have a particularly intuitive member of your household the delivery of a package can give away the surprise based on size and shape alone. Why not avoid the whole problem? You can have your holiday gifts shipped directly to one of Devon Self Storage's professionally managed storage facilities and one of our trusted employees can accept the packages onsite. You can then move the presents to your storage unit for safekeeping until the big day. This will also save you the worry of any loved one "accidentally" opening a package to see what you got them.
Mail it From Here
If for any reason you realize a particular gift is too big to fit in your vehicle or the recipient decided to spend the holidays someplace else, Devon has you covered. You can ship any of your gifts directly from our office where labels and packing materials are available for purchase.
A Temperature-Controlled Climate
Devon Self Storage understands that you want your presents to be in excellent shape when your loved ones open them. That's why we offer climate-controlled units that maintain a constant temperature at all times – no matter the weather outside.
A Base of Operations
The phrase, some assembly required is notorious with certain items that arrive through the mail. Holiday gifts are no exception. Luckily, a self storage unit can help with that. Grab a folding chair, a small portable table, wrapping items, your tool kit and you're ready to turn your storage unit into your own personal North Pole where you can wrap gifts and assemble anything that needs assembling.
With convenience and peace of mind, you can enjoy those holiday movies on Netflix with the knowledge that you'll be able to witness the excitement and surprise on your loved ones' faces when they open their gifts on the big day.
For more life storage hacks, be sure to check our Devon Self Storage blog page.
More From Devon Self Storage