8 Things You Need To Know When Finding a College Apartment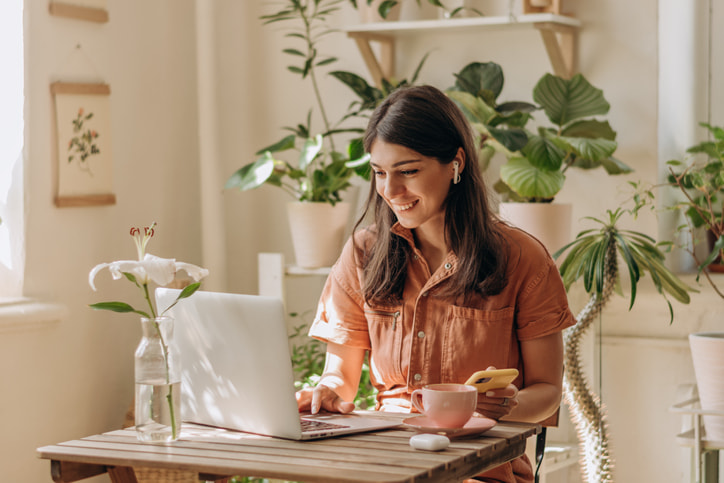 There are typically a variety of housing options while living in a college town and attending a university. Whether you choose to live on or off campus, you can choose from rental housing, apartments, and dormitories. Both on campus and off campus housing have their pros and cons. Knowing where to start when beginning your search for housing can be overwhelming at first. Learn how to make the process easier with these 8 steps!
1. The College Apartment Checklist
Before you begin your search for your college house or apartment, it can be helpful to put together a checklist to help narrow down your options.
Location. When looking at apartments, consider the location. Is it close to campus? Are there stores and restaurants nearby? What kind of commute should you expect?
Price. How much can you afford to spend on rent each month? Keep in mind that you will also have to pay for utilities, internet, and cable, not to mention school books and supplies.
Size. How many people will be living in the apartment? Make sure to find one that is big enough for everyone.
Amenities. What amenities does the apartment complex offer? Pool? Gym? Clubhouse? Make sure the amenities fit your needs.
2. When Should I Start Looking for an Apartment?
It can be tough to recognize the best time to look for a college apartment. You don't want to be too early, but also don't want to wait too long and miss your chance to find the right fit. Typically, a couple of months in advance allows you enough time to find a few apartments you like, decide if you'll have a roommate or two, and find one in your price range.
3. The Benefits of College Town Apartments
When most people think of college towns, they think of small towns with a population of around 30,000 people or less. While this is true for the majority of college towns in the United States, there are a few exceptions.
The benefits of living in a college town apartment are numerous, but the most obvious is that you're close to campus. In addition, college town apartments typically have lower rents than apartments located in other parts of the city, making them an affordable option for students.
4. How To Afford an Apartment in College
While rent for apartment living seems to keep rising, many college towns offer student discounts and affordable living options close to campus. Plus, living in a house or apartment with friends can be a fun experience, and allows you to split costs.
Another option is to get a job on campus. Many colleges have student employment programs that can help you find a job related to your field of study. Working on campus can help you cover some of your expenses, and many are flexible while working around your class and exam schedule.
5. Things You Need in a College Apartment
When you rent on-campus housing, or apartments designed for college students, oftentimes they come with unique amenities to assist with temporary living situations. For example, some apartments may come fully furnished with couches, beds, and appliances. This way, you can save expenses on extra furniture, and only bring the essentials.
When purchasing items for a college apartment, it can be important to keep convenience in mind. Buying practical kitchen supplies, utensils, and organizers can make a world of difference. For saving on expenses, another tip is to buy items second-hand or discounted.
6. How To Find a Roommate
Many universities offer software and programs that allow students to find roommates for student housing. Dormitories and college apartments are a great way to meet new friends as you start college. Another way to find a roommate is looking on social media, for example, Facebook groups. If you're attending a college near your hometown, it can also be an opportunity to ask colleagues that are attending the same university if they have living arrangements yet.
7. Can I Bring My Pet?
Most on-campus college apartments allow pets, but there may be weight limits or breed restrictions. If you're looking for an off-campus apartment, you can ask about pet policies. Some apartment complexes don't allow animals at all, while others are more flexible.
If you're able to bring your pet with you to college, there are a few things you'll need to do in order to make sure your pet is comfortable and safe. Make sure your animal is up to date on vaccinations and has a good flea and tick prevention in place. Be sure to have a sturdy carrier or crate for transport when necessary.
8. Can I Stay Over the Breaks and Summer?
During summer or winter breaks, most student housing and apartments are flexible during these months. While many students leave to go home during the holidays and winter breaks, if you are an out of state student or the logistics don't work to make it home during breaks, you can certainly stay in your dorm or apartment. However, for dining halls, access to buildings, and other amenities, the hours may be adjusted during break.
Expand Your Storage Space with Devon Self Storage
Typically, storage space is limited in apartments, especially student housing. While storage organizers can help, you might not be able to fit all of your items along with your roommate's in a compact space. You may be able to leave behind part of your belongings at home, but that can get tedious quick.
At Devon Self Storage, we have a wide selection of storage units to free up space in your college dorm or apartment. Many of our storage facilities have convenient features to accommodate student storage including extended access hours and month-to-month leasing. Rent or reserve your storage unit today!
More From Devon Self Storage