7 Things To Do in Memphis, TN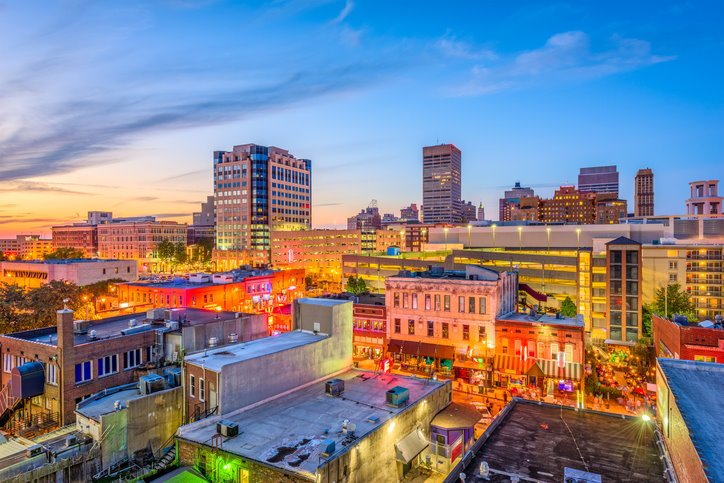 Memphis is a city on the Mississippi River in southwest Tennessee, famous for the influential strains of blues, soul, and rock 'n roll that originated there. Elvis Presley, B.B. King, and Johnny Cash recorded albums at the legendary Sun Studio, and Presley's Graceland mansion is a popular attraction. Other music landmarks include the Rock 'n Soul Museum, Blues Hall of Fame, and Stax Museum of American Soul Music.
With more than 60 unique attractions across the city, you'll find plenty of things to do in Memphis, TN, whether you're looking for relaxation, excitement, or classic memory-making. In south Memphis, Elvis Presley's Graceland and Stax Museum of American Soul Music should be at the top of your list. Whether you're a traveler planning a trip or a local looking for new things to do with the family, Memphis has something to offer regardless of what you're looking for.
Take a Tour of Graceland
Graceland Mansion is a must for any music lover visiting Memphis. Tour the King of Rock and Roll's extravagant home, then head to Elvis Presley's Memphis to see Elvis' stage costumes, car collection, and other exhibits. You can explore the hundreds of events year-round and celebrate Elvis style!
Explore the personal side of Elvis Presley with an interactive iPad tour of Graceland Mansion, hosted by John Stamos and featuring commentary and stories by Elvis and his daughter, Lisa Marie. The tour of Graceland Mansion includes the living room, his parent's bedroom, the kitchen, TV room, pool room, the famous Jungle Room, his father's office, the Trophy Building, the Racquetball Building—newly restored to the way it looked in 1977—and Meditation Garden. Not only can you take a tour of the mansion, you can wander at the Wall of Gold, see the Stagewear, leave Elvis a love letter on the Graceland wall, and more!
There are several ways to tour Graceland and Elvis Presley's Memphis. The Ultimate VIP tour includes tours of Graceland, Elvis Presley's Memphis, and Elvis' custom jets with a personal tour guide, an exclusive photo opportunity, a special VIP exhibit, and much more. Get your tickets now at Graceland.com.
Explore the National Civil Rights Museum
The National Civil Rights Museum, located at the historic Lorraine Motel where civil rights leader Dr. Martin Luther King, Jr. was assassinated, gives a comprehensive overview of the American Civil Rights Movement from slavery to the present. Noted as one of the nation's premier heritage and cultural museums, the National Civil Rights Museum in Memphis, TN, is determined in its mission to share the culture and lessons from the American Civil Rights Movement and explore how this significant era continues to shape equality and freedom globally.
The museum offers 260 artifacts, more than 40 new films, oral histories, interactive media, and external listening posts that guide visitors through five centuries of history, from the beginning of the resistance during slavery, through the Civil War and Reconstruction, the rise of Jim Crow, and the seminal events of the late 20th century that inspired people around the world to stand up for equality.
The museum is open daily from 9:00 a.m. to 5:00 p.m., except Tuesday, when they are closed. The experience takes close to an hour and a half.
Visit the Memphis Zoo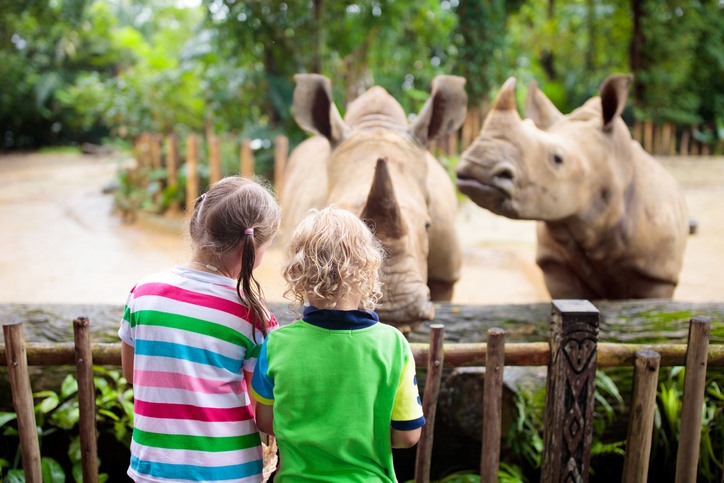 The Memphis Zoo is a zoo in midtown Memphis, TN. It is home to more than 3,500 animals representing over 500 different species. Created in April 1906, the zoo has been a major part of Overton Park for more than 100 years. The Memphis Zoo allows you to experience wildlife from across the globe while also learning about animals and conservation.
Not only can you experience every animal in the zoo for up to a three-hour excursion, but you can also enjoy their variety of monthly special events such as Zootoberfest, Zoo Lights, International Jaguar Day, and during the holiday season, breakfast with Santa.
The zoo is open from 9:00 a.m. to 5:00 p.m. every day, with prices varying, but on Tuesdays, they offer free admission! Memphis Zoo has earned national accolades, but this attraction has global appeal. Walking through the zoo is like traveling across the world without leaving Memphis!
See the Skyline From the Memphis Pyramid
The Memphis Pyramid, formerly known as the Great American Pyramid and the Pyramid Arena, is a pyramid-shaped building located in downtown Memphis, TN, at the bank of the Mississippi River. The iconic Memphis Pyramid has been transformed into a massive wilderness-inspired Bass Pro Shops and rustic-elegant hotel.
In addition to a massive Bass Pro Shops store, the 32-story steel pyramid houses the Big Cypress Lodge hotel, restaurants, multiple aquariums, waterfalls, a cave, a bowling alley, live alligators, and a cypress swamp containing "nearly 600,000 gallons of water," according to Bass Pro Shops.
Take a 28-story elevator ride to the top of the pyramid to see the Memphis skyline and the mighty Mississippi. During the ride up, you'll learn how the pyramid became home to Bass Pro Shops.
Take a Walk Down Beale Street
Beale Street is a street in downtown Memphis, TN, which runs from the Mississippi River to East Street, approximately 1.8 miles. It is a significant location in the city's history, as well as in the history of blues music. Beale Street is a top pick for Memphis dining, entertainment, and shopping, including three blocks of nightclubs, restaurants, and shops and a melting pot of delta blues, jazz, rock 'n roll, R&B, and gospel.
Some of the top restaurants and dining along Beale Street include:
Blues City Cafe
Wet Willies
Itta Beena
Kings Palace Cafe
Dyers Burgers
Silky O'Sullivan's
Rum Boogie Cafe
And more!
Stax Museum of American Soul Music
Located on the original site of the Stax Records studio in Memphis, TN, the Stax Museum pays special tribute to the artists who recorded there, as well as other American soul legends. It features interactive exhibits, films, stage costumes, musical instruments, vintage recording equipment used at Stax, records, photographs, permanent and changing galleries, and a rare and amazing collection of more than 2,000 items of memorabilia and artifacts.
Stax Museum is open every day but Monday from 10:00 a.m. to 5:00 p.m. and offers self-guided tours or spotlight tours ranging in a variety of prices. Admission for adults is $15, ages 12 and under are $12, and members are free!
Take a Boat Tour Along the Mississippi River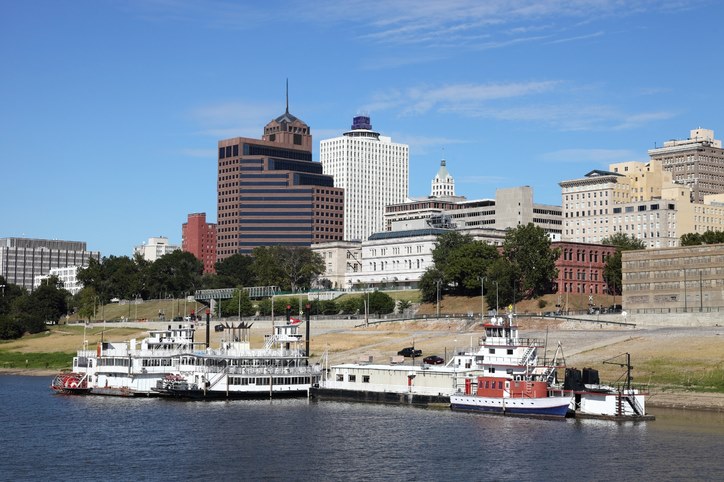 Though it's been more than 200 years since the founding of Memphis and the golden age of steamboats on the Mississippi River, there are ways to channel the yesteryear experience today, from 90-minute Memphis riverboat cruises to multiday, overnight rivership cruises that explore the upper and lower sections of the river, featuring Memphis as a port. One of the best ways to explore the Mississippi River is to take a cruise on a paddle-wheeler. Relax as the captain entertains you with stories of river life, or grab your sweetheart and dance the night away on a romantic dinner cruise. You can even book a multiday excursion.
Devon Self Storage in Memphis, TN
If you're new to the Memphis area or just visiting for a short stay, take advantage of storing any extra belongings with Devon Self Storage! Life is full of surprises. Be prepared for them all with convenient self storage options from Devon Self Storage. We offer affordable month-to-month leases for all our storage units across the United States. Find a location near you and rent or reserve your unit online today.
More From Devon Self Storage