4 Fall Cleaning Tips to Prepare for Winter | Devon Self Storage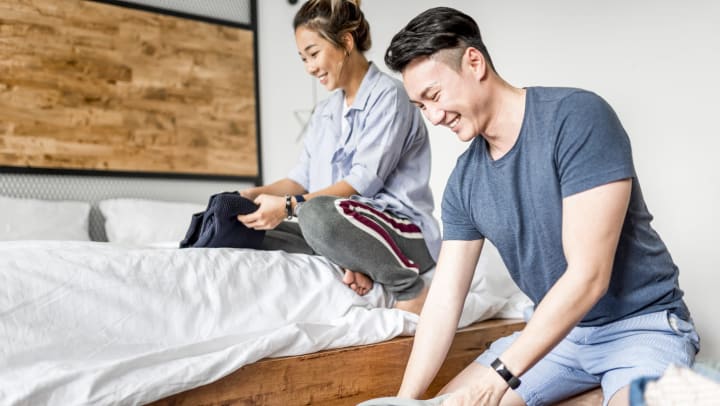 Spring isn't the only time you should do a good cleaning. With summer nearing its end, now is a great time for another round of tidying up. That way, you can be sure your summer tools and playthings are well protected while you're enjoying all your favorite winter activities. Add these four tips to your fall cleaning checklist and protect your seasonal items so you can enjoy them again next year.
Pack Up Your Warm-Weather Clothes
It can be sad to have to say goodbye to your favorite cutoff shorts and sandals for another eight months, but we'll get through this together. Gather up all your summer clothing and shoes and carefully pack them into boxes or bins. Washing and drying them first will make pulling them out again next spring that much more joyous.
This is also a good time to make some changes. Did your once-favorite Hawaiian shirt fail to impress your barbecue guests? Maybe it's time to retire it. It may bring joy to another person. Collect any belongings that you're ready to re-home and donate or sell them. eBay makes selling your more desirable items easy and fun. Or donate less used items to Goodwill or a local charity.
Prepare Summer Toys For Storage
If you're a surfer, water skier, or stand-up paddleboarder, the end of the season is a great time to clean your ride and perform any seasonal maintenance. The same goes for bikes, baseball gloves, kayaks, and any other seasonal sports items. This way, when you pull them out next season, they'll be ready to go from day one.
Clean Out Storage Spaces
When it's finally time to make the full transition from summer to winter, pull everything out and clean your storage space. For closets and cupboards, this could involve dusting and vacuuming. For your garage or self storage unit, a good sweep should do it. For a garage, attic, or storage shed, this is also a good time to check that your storage space is in good shape and free from possible leakage. Check the ceiling and walls for water stains. Even if it's been a dry summer, there may be stains from previous seasons.
Fill Your Space Strategically
As you move back the belongings you removed to clean your space, pull out your winter gear and return your summer gear to storage. Take some time to make items you'll need sooner more accessible. For instance, if you have seasonal decorations you will need in the coming months, place those toward the front. The same goes for midwinter items you don't yet need, like tire chains or snow shovels. This way, you won't have to pull everything out again just to get at a few things.
We hope these four tips help you get ready for winter. For more tips and tricks on getting the most out of your self storage unit, visit the Devon Self Storage blog.
More From Devon Self Storage