10 Tips to Streamline Moving Day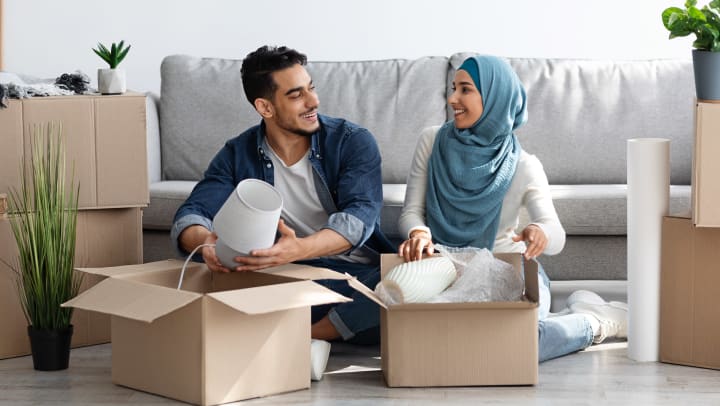 Moving is stressful, but you can make the big day easier on yourself with some planning and preparation, and Devon Self Storage is here to help get you started. Check out these 10 tips to simplify moving day.
Keep a Running List
There are a number of things you'll want to prepare in advance to ensure your move goes smoothly. Keeping a running checklist will help you stay organized. Make note of everything you need to know, need to bring, and need to do before and on moving day. You can share a Google doc with your family so everyone knows where to find the information and can update the doc when needed.
Make a Schedule
There's so much you have to keep track of before, during, and after your move. Keep a calendar so you don't have to rely on memory alone. You'll also want to ensure everyone is on the same page. If you're hiring movers, confirm their arrival and estimated delivery time. For long-distance moves, identify potential rest stops. Staying at a hotel or Airbnb? Double check and confirm all the details.
Get a Car Checkup
The last thing you want to deal with on moving day is car trouble. This goes double for cross-country moves. Schedule an appointment with your local dealership or body shop to make sure everything is working properly. And don't forget to fuel up the day before your move.
Navigate Like a Pro
If you're using GPS to find your way, play it safe – have a backup plan. Print hard-copy directions or download offline maps to your phone. That way, even if you lose reception, you'll be able to navigate your way.
Don't Settle for Secondhand
Many movers don't have the moving and packing materials they need at home and opt for picking up boxes secondhand from grocery stores or a family member's attic. Problem is, cardboard boxes lose their strength over time. If you don't have enough boxes, stop by one of our storage facilities. Many of our locations sell supplies onsite. You can pick up sturdy, stackable containers, packing tape, labels, and more all in one place.
Does It Fit?
Make sure you have enough room in your car for whatever you plan on bringing with you, such as your to-go bags, tool box, emergency kit including jump-starter cables, snacks for the road, and anything else you plan on packing in the car. If you know about how many boxes you'll need, you can do a test run – preferably with unpacked boxes to minimize the heavy lifting – or you can pre-pack your vehicle the day before so long as your items won't be damaged by humidity.
Disassemble Early
Don't disassemble your furniture on moving day. Take apart your bed, sofa, bookshelves, and other large furniture pieces a day or two before. Keep screws and all other odds and ends in small plastic bags, accompanied by a labeled sticky note inside.
Get a Good Night's Sleep
We know. Easier said than done. But you really want to be operating with full faculties to help make your move successful. You know yourself best – pull out all the tricks that help you sleep better.
One Final Check
Before you head out the door, do one last sweep through to see if you missed anything. Also, be sure you have contact information for your movers, self storage facility, vet, etc. handy at all times. All good? All good.
Stay Calm
The finish line is in sight. The next few hours – or days – are going to be trying, but ultimately it will be worth the effort. Keep your cool, focus on the task at hand, and keep in mind all the awesome experiences that await you in your new home!
Let Us Help
If you need some space to keep your things during this transition, we're here to assist you! Our clean, well-maintained storage facilities offer units in a wide range of sizes, so we can accommodate your unique situation. Find a facility near you and start storing today!
More From Devon Self Storage