5 Summer Self Storage Tips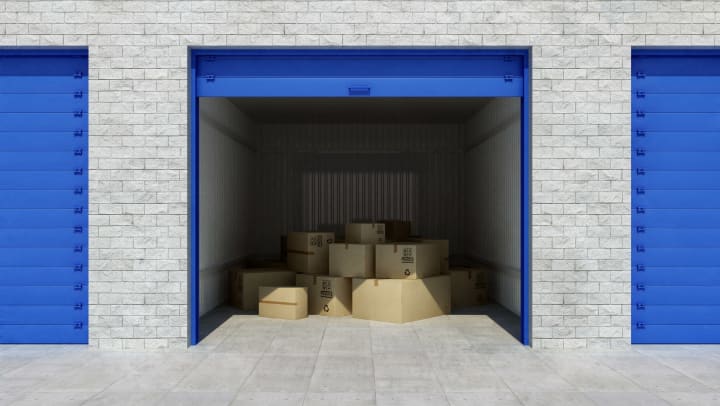 Summer is upon us! Whether you are already renting a storage unit or you are simply looking for a place to keep your things safe over the summer, here are five summer self storage tips you need to know to make the most of your storage space this season.
Consider Climate Control
With heat and humidity comes moisture, and with moisture comes mold and mildew. To help prevent moisture-related damage to your belongings, it's essential to take the proper precautions. The easiest way to do this is to rent a climate-controlled storage unit. These specialty storage units do all the hard work for you by maintaining the temperature and humidity levels year-round, while also providing an extra layer of protection against pests, dirt, and debris.
Get Plastic Bins
If you'd rather go the DIY route, there are plenty of things you can do to protect your belongings from moisture and help your stuff stay in good condition throughout the summer. One simple way to safeguard your stuff is to invest in air-tight, plastic stackable bins. Not only will these help you stay extra organized, they'll also keep the moisture out, unlike cardboard which attracts mold. For items that can't be packed away, plastic wrap will do the trick!
Keep Your Space Dry
Storing your winter clothes for the summer? Make sure they're completely dry before you box them up. You could also pick up some moisture absorbers and keep your storage containers on top of pallets in case moisture does sneak into your space.
Label Everything
This one's not summer specific, but it's always great advice. Make sure you slap a label on everything. You can go full out and color code your stuff and group them together or simply use a permanent marker. Even if you're only going to be storing a few boxes, it's still a good idea to label your things. You never know when you'll need to find something quickly.
Stay Cool
Sometimes the most important thing to remember is the easiest to forget. During a difficult move, especially under the hot summer sun, you need to take care of yourself. That means staying hydrated and taking frequent breaks. Don't overexert yourself. Give yourself time to finish the job. If you need to, ask a friend or hire professionals for moving help.
You've Got This
Moving is hard, but we're here to help. For more professional storage tips and tricks, visit the Devon Self Storage blog.
More From Devon Self Storage